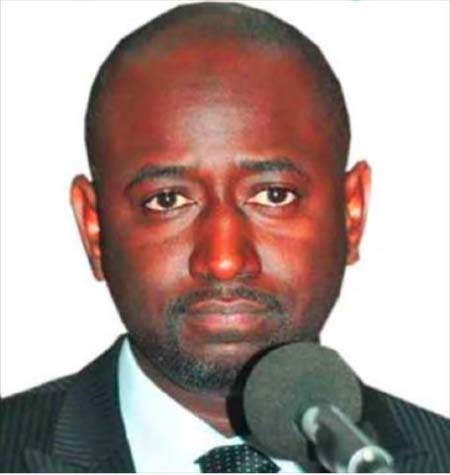 The Russian Federation through its Ambassador has appointed GRTS Director General Lamin Manga as their Honorary Consul to The Gambia.
The official appointment document was presented to him during a reception held at the Paradise Suites Hotel in Kololi on Tuesday.
The reception was attended by members of the Russian Federation, Gambia government officials, colleagues and families of Manga, among other dignitaries.
Speaking at the reception, the Russian Ambassador to The Gambia, Sergey Kryukov, said one year ago when he first came to The Gambia he was happy about Manga's work, as he was "very conscious of his work and anything he does is promising", so he decided that he is the right person for the position.
He said in a very short period of time, he realised that it was possible for them to appoint him as their honorary consul to The Gambia and it was a proposal that he supported through his secret and diplomatic means.
Officially, he added, Manga has been appointed as the Russian Federation honorary consul to The Gambia.
Dr Abubacarr Senghore, Minister of Higher Education, Research Science and Technology, on behalf of the Gambia Government congratulated DG Manga on his appointment as Russian Federation Honorary Consul to The Gambia.
"There is no doubt that the Russian Federation in its entirety, as well as their Ambassador has a huge trust in Manga as he is chosen from the entire Gambian populace," said the Higher education minister.
He said being singled out of 2 million people was indeed something the whole country would be proud of.
"I can bear witness that Manga has been always interested in Gambian Russian relations, and even in the past Manga was on the background working very hard to improve Gambia-Russia relationship," he said.
Russia-Gambia relationship had been there for a very long time and Gambians have been to Russia for studies in health and engineering, he added.
"I look forward to see Lamin pushing our level of cooperation and relationship to a higher level, particularly those that relate to the core of National Development Agenda such as education, health, agriculture, science and technology," he said.
He said if Manga had succeeded in bringing two countries together and improve their bilateral relationship in the areas he mentioned, then it would be good for the country as well as the Gambian people.
GRTS DG Lamin Manga, reacting to his appointment, said it was with a deep sense of honour that he accepted this nomination.
The Gambia and the Russian Federation have had a long relationship spanning over 50 years, and the setting up of the consulate is a clear testimony of the will by the authorities concerned to intensify the cooperation, said GRTS DG Manga.
Many Gambians have been trained in Russia and lately more students, as many as 78, are currently there studying, he said, adding that there are more opportunities in other areas of interest, especially tourism.
He would do all in his capacity as the representative of the Russian Federation in the country to add value to the already excellent ties, he stated.
"The consulate will be open shortly, and we will also announce opportunities for scholarships through the relevant line ministries for eligible students to study there," Manga disclosed.
It was just a few months ago when they hosted the anti-narcotics Russia summit in Banjul, and hopes to see more cooperation as the relationship intensifies, he said.
The ceremony was attended by family members, friends, diplomats and top government officials.
Read Other Articles In Article (Archive)