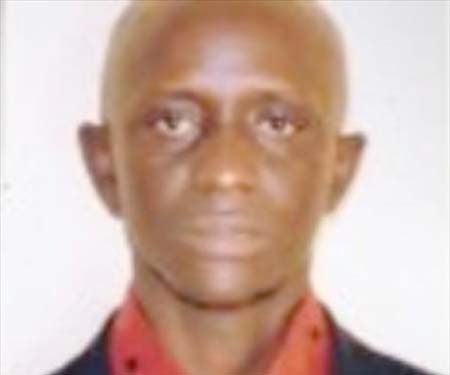 The Copyright Office under the National Centre for Arts and Culture has detected an impending copyright infringement in The Gambia and has since written a warning letter to the alleged culprit to desist from the act or face consequences.

The text of warning letter dated 6th November 2019, addressed to one Ndey Fatou Sey of Face Ambassador Real Estate and copied to relevant stakeholders in the promotion and protection of intellectual property (IP) rights in The Gambia reads as follows:
Prohibition against copyright infringement
Attention of this office (Copyright Office) has been drawn to a potential Copyright infringement as per section 50 of the 2004 Copyright Act, Cap 95;02, Volume 15, Laws of The Gambia, and punitive measures attached to commission of such an offence both civil and criminal sanctions as per sections 52 and 53 of the cited act.
The reason for law frowning on infringement of intellectual property (IP) related rights are not limited to the following;
1-to discourage and punish matters of sharp practices, dishonesty with possibility of stepping on toes of others and using them as ladders for illegal and dishonest gains
2-encourage and reward the art of creativity and innovation in line with the right to self-determination as per Article 1 of International Covenant on Economic, Social and Cultural Rights among other legal provisions at both domestic and international levels, especially the cited 2004 Copyright and 2018 Copyright Regulations, ARIPO Model Law on Copyright and Related Rights, WIPO Convention on protection of Intellectual Property, the TRIP Agreement on protection of IP, the Berne Convention on protection of IP among others not cited for want of space and brevity.
3- Duration of protection accorded to intellectual property (IP) related products covering rights of performers and others not mentioned here, makes it prudent and imperative for care and protective measures be put in place for registration and protection of such properties, having the same qualities of any given personal property capable of being a subject of inheritance.
It appears from facts and circumstances of the case that, you Ms or Mrs Ndey Fatou Sey was part and parcel of a team called 'Dynamics Face of Real Estate' now legally registered association under both NCAC and Copyright Office and you later split or left for reason(s) best known to you.
It further appears that, with intent to cause harm and injury to your former team mates (employee/ employer, agent/ principal relationship), through unfair-competition and clear violation of the above cited intellectual property (IP) laws, you did not only form your own team with striking similar name and objectives, but have already scheduled 29th November 2019, to stage performance on such intent and purpose, which is a product of this Prohibition Letter, urging you to stop with immediate effect pending determination of the case, otherwise invocation of powers of The Gambia Police Force (GPF) Intellectual Property (IP) unit, for enforcement of both the 2004 Copyright Act and 2018 Copyright Regulations, all laws of The Gambia.
The law relating to issues of passing off seeks to protect good will of traders, associations, groups from misrepresentation on the ground that, once such registration is legally obtained under a given name, no one can use the same or similar name capable of confusing the public, without expressed permission of the owner of the registered named.
This justified the right to file restrain, prohibitive order or injunction against those guilty of such offence(s).
This further affirmed formation of a team, association, group for expressed purpose of committing a wrongful act, those in control of the team, association, group both individuals and the team, association, group shall be liable for the wrongful act committed and this shall be applicable in the case at hand 'Dynamic Face of Real Estate and Face Ambassador of Real Estate'.
Therefore, the Copyright Office, under the National Centre for Arts and Culture (NCAC), once again declares an immediate cancellation of your activities under the given name and scheduled performance for 29th November 2019, until you regularise your legal status and resolution of the matter, failure of which shall attract enforcement of the cited laws without delay.
Thank you
Sanna Jawara, Copyright Officer
Read Other Articles In Article (Archive)