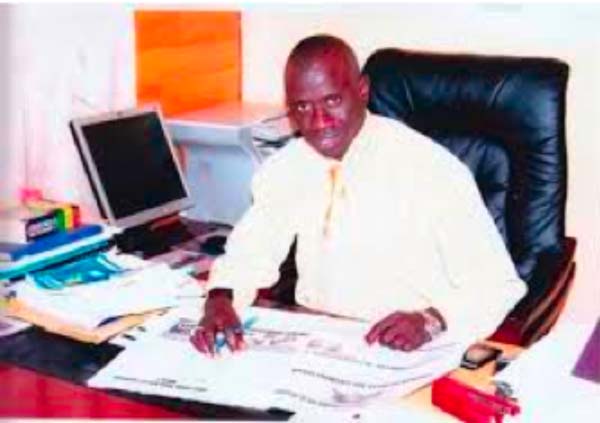 The Gambia Ports Authority (GPA) in partnership with the Dockworkers Association and the village of Dobong Wednesday presented agricultural farm produce from the Dobong farm cultivated on behalf of the head of state by the GPA and dock workers.
The two hundred and ten bags of groundnuts produce was presented to the President through the Vice President, Isatou Njie, at State House as part of their contribution to national development.
President Jammeh's Dobong groundnuts farm was adopted for him by the GPA and the dock workers.
GPA Managing Director Lamin Sanyang said this year they harvested almost 250 bags of groundnuts, of which they presented 210 bags and the remaining 40 will be used for the next cropping season.
Delivering the groundnuts to the presidency, MD Sanyang referred to the efforts of those who helped in the farming activity from the onset, adding that the support came from the village of Dobong and that the GPA is facilitating the process of the farming.
The dockworkers' association is the brain behind working with the communities of Dobong and the surrounding villages, he said, adding that they also have support from the villages in Casamance, as well as all the districts in the Foni.
According to the GPA official, it is the importance of food security as a nation that continues to attract his institution's participation in President Jammeh's back-to-the-land call and Vision 2016.
"If we are food self-sufficient nobody dictates your health affairs in terms of feeding, and when you depend on imported food, then you are not independent," he said.
Alasana Gibba, the Alkalo of Dobong village, spoke of his community's pride in supporting President Jammeh's farming activities.
Solomon Owen, the Agriculture Minister, was particular impressed with the partnership of the Ports Authority in the national fight against hunger and poverty.
The GPA, dockworkers and the community of Dobong have been involved in these the farming activities since 2010.
In receiving the produce, the Vice President said President Jammeh appreciates their hard work, and thanked the farmers for their produces and assured them of the leadership's blessings.
Read Other Articles In Article (Archive)