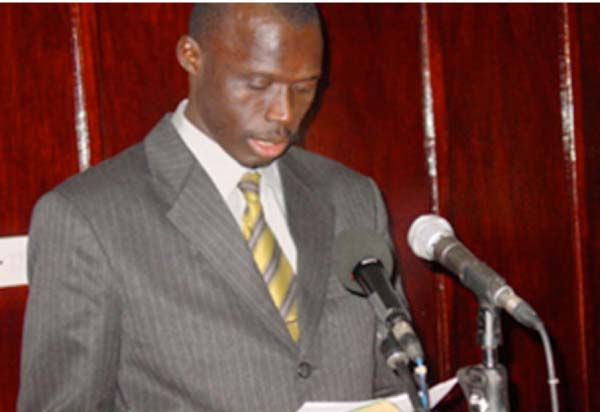 The provision of quality health care has been one of the heartbeats of the Gambia government over the years, according to the 2016 budget speech delivered by Finance minister.
"The government of the Gambia continues to commit itself to the provision of quality health care service delivery, which is accessible, affordable and reliable to the entire population," Minister Abdou Kolley said whilst delivering the country's 2016 national budget.
He said further that the Ministry of Health and Social Welfare is working on developing a health financing mechanism for the health sector as a complement to Government's funding for the sector.
He said the construction of six health posts across the country in 2014 put the nation at a firm safeguard against seen and unforeseen diseases such as Ebola and its like.
"Last year, the entire sub-region was faced with threat of the Ebola epidemic, but with the construction of six health posts across the country in different points of entry, we successfully prevented spread of Ebola into the country," the minister stated.
These health posts, he noted, would continue to provide health care and serve as temporary holding facilities for ill-health individuals coming to The Gambia.
To sustain gains made in infant, child, neo-natal and maternal mortality rates, the Ministry through support from partners had completed the construction of the new Kalagi and Janjanbureh health centres, according toMinister Kolley.
"In addition, seven (7) health centres (Bakau, Fajikunda, Brikama, Kaur, Essau, Bureng and Baja Kunda) have been expanded and refurbished," he added, saying that Government "remains committed to providing free immunization services to all children in The Gambia".
Measles-Rubella preventive campaign in February
Minister Kolley also said that in line with developments registered in the health sector, especially as regards health centres and posts, the health ministry would embark on a measles-Rubella preventive campaign next month to continually uphold its commitment to providing quality health care for people of the country.
"In line with this, the Expanded Programme on Immunization is to organise a Measles–Rubella preventive campaign in February 2016 geared towards preventing this disease in The Gambia," he explained.
"Furthermore, The Gambia is one of the few countries that started the use of the HPV vaccines into the routine immunization services. In 2014/2015, over nine thousand girls aged 9 – 13 years, were immunized with two doses of this life-saving vaccines.
''This will prevent them from contracting cervical cancer, which is among the highest women cancer burden in the world including The Gambia."
Minister Kolley said that in 2016, an estimated "ten thousand girls" will be further immunized.
Read Other Articles In Article (Archive)