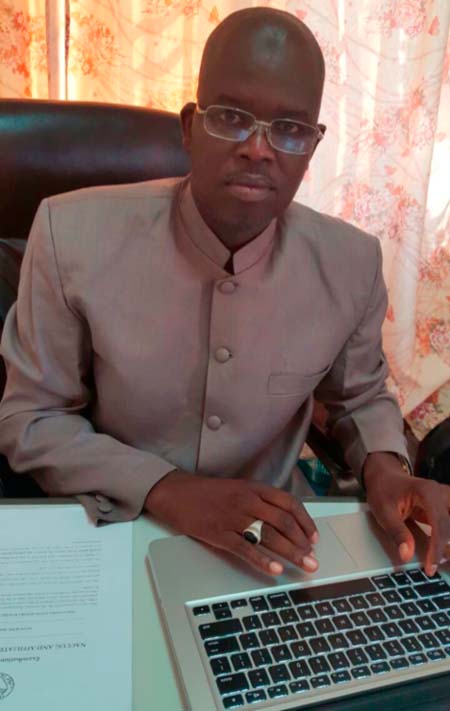 The National Association of Co-operative Credit Unions of The Gambia (NACCUG), with funding from the Irish Aid Foundation, recently held a two-day intensive training session on social performance management for its board members, at the NACCUG conference hall in Kanifing.

The training course, which brought together board members from different sister credit unions, was geared towards enlightening members on social performance, and to build their capacity in credit union matters.
Speaking at the training course, Baboucarr Jeng, NACCUG General Manager, said the activity was part of the three-year project funded by the Irish Aid Foundation in collaboration with NACCUG, which focuses on building the capacity of credit unions, both members and staff, on social performance management.
He explained that credit unions have been in existence since 1992, and since then they have provided loans and many other types of services, which support the individual members of credit unions.
He said the training session was focused on ensuring that board members ask themselves critical questions, such as what they have done to improve the lives of people.
Mr Jeng added that the session would help members analyse the impact that they have done in people's lives, so as to be more focused and to share with the Gambians and other communities that they have surely impacted in people's lives.
He said since then they have not sat back to think about what have been the impact of the services they provide to those members, but the essence of the training activity was to help credit unions reflect on the services they provide to their membership.
He added that this would help them to look back at the members, and ask themselves how they have impacted on their lives and livelihood.
"Capacity building is our key role as an epic organisation, to support the development of the credit unions throughout the country."
Mr Jeng further emphasised that they could not develop without capacity building, and that they have offered during the year a lot of training courses on governance and management, to enhance their knowledge on credit union affairs.
"We offer capacity building training across the country in terms of supporting credit unions in The Gambia to ensure that it is safe."
He stressed that there was a need to help board members understand their roles, and the need to help them interpret financial statements to be able to understand and build their capacity on those issues.
Mr Jeng also highlighted the challenges that credit unions face, adding that the major challenge is a lack of understanding of the concepts and principles of credit union operations.
"Many of us are yet to appreciate the authentic difference between credit unions and other financial institutions."
Most people, he said, think that a credit union is just like any other association, which is not so as are different from other micro-finance institutions.
Their prime objective is to help people safe and fund their own needs from little resources, adding: "We are not as funding agency, but we support people to gain their own financial stability from their own resources."
Mr Jeng concluded by saying he expected participants to be more critical in the service they provide, like loan products and what impacts they have done, adding that they are also expected to draw a social performance plan which they could live up to.
He thanked the Irish Aid Foundation for their immense support, and for working tirelessly with NACCUG for the past 24 years.
"We are grateful, and we will continue to partner with them for long, as far as NACCUG is concerned."
Read Other Articles In Article (Archive)