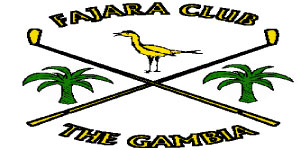 On 11 June 2017, the Gambia Golf Association (GGA) approved the application for affiliate membership it received from the Fajara Club.

Both institutions have been working together to develop the game of golf and tourism in The Gambia since 2009.
This partnership was formalized when a memorandum of understanding was signed in November 2013.
That MOU has been renewed twice and the current one expires at the end of 2019.
In October 2016, Kololi Beach Resort became affiliated to the GGA, the first institution to do so.
The Fajara Club and Kololi Beach Resort are the only institutions with golf courses in The Gambia, and their affiliation to the GGA is of significant importance to the further development of the game of golf, particularly the strengthening of the Golf Academy, improved caddy welfare, hosting of golf tournaments, the construction of more golf facilities and establishment of Golf Tourism.
The GGA is the national governing body for the game of golf in The Gambia and was established in 2009.
It is registered with the National Sports Council and is affiliated to the Gambia National Olympic Committee, The R&A, the International Golf Federation and the International Pitch & Putt Association.
As a member of the International Pitch & Putt Association, the GGA will work with Fajara Club, Kololi Beach Resort, the Gambia Tourism Board and other stakeholders in order to host an international Pitch and Putt Tournament in The Gambia.
In 2016, both Fajara Club and Kololi Beach Resort became joint venues for the Gambia Open Golf Tournament, which was first played in 1977 at Fajara Golf Course.
Kololi Beach Club is a member's club that was established in 1985 and has a challenging 18 hole pitch and putt golf course.
In 1955, the Bathurst Club occupied premises at Fajara known as the Old B.O.A.C. Hall.
In 1958, an ad hoc committee was set up to explore the possibilities of creating a golf course in Fajara, to replace the existing course at Denton Bridge.
In December 1959, a nine-hole golf course was opened at Fajara.
By June 1972, 18 holes were ready. On 24 April 1973, when Bathurst was renamed Banjul, Bathurst Club became Fajara Golf Club.
Read Other Articles In Article (Archive)