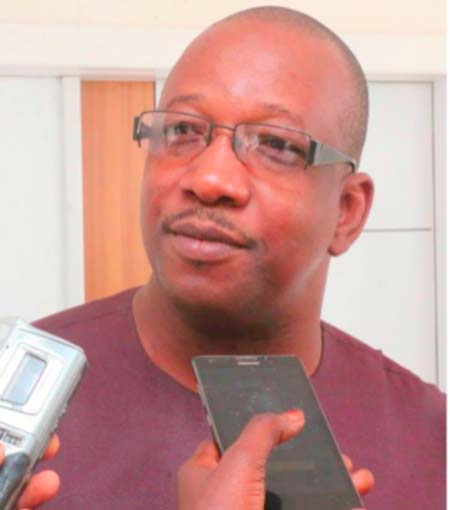 The Gambia Democratic Congress (GDC) has been denied a police permit to hold a political rally in Brikama on Saturday, the campaign manager said.

Adama Manjang, national campaign manager of the opposition GDC, told The Point:
"On Tuesday, I applied for a permit for political rally to be held in Brikama. After submitting the application for permit on Tuesday, somebody called the GDC headquarters from the office of the Inspector General of Police saying somebody from GDC should come to the police station on Thursday.
"I went to the [police] registry and they referred me to the PIU office. I was told to come with two members of GDC. I informed our leader, Mamma Kandeh. He asked me to comply by bringing two other members of the party.
"When they came, the police gave us three forms to fill, among the questions on the form they were asking for date of birth, marital status, occupation, address, etc. I, Essa M. Jallow, the PRO of the party, and MC Cham, the national youth mobiliser, filled the forms. I told them this never happen when applying for permit but they told us even APRC followed the same procedure when applying for permit. I told them that I was surprised with the New Gambia.
"We underwent all the screening processes. After 3 pm, we were told to go to the Inspector General of Police. Upon entering his office, I met the IGP ready to go home. He [the IGP] said 'the file is in my office, we are on the process. You can go home. We have your contact numbers written in the file, you will hear from us later'. We did not hear from them the whole day on Saturday, no call from the police."
The public relations officer of the Gambia Police Force, Inspector Foday Conta, was contacted for comment but to no avail.
Last week Tuesday, Mamma Kandeh, GDC leader, was questioned by the police following remarks he made in Essau against some ministers accusing them for malfeasance contracts on behalf of the government.
The police asked him to substantiate the accusation. He was also asked to clarify certain points he made about the Kanilai protest which lead to the death of one Haruna Jatta.
All efforts made to reach the Police PRO for comments proved futile.
Read Other Articles In Article (Archive)