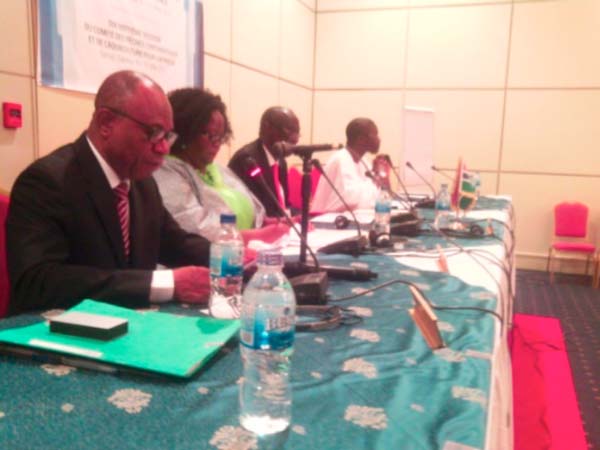 A three-day sub-regional stakeholders' meeting on the seventeenth session of the Committee on Inland Fisheries and Aquaculture of Africa (CIFAA) kicked off yesterday at the Kairaba Beach Hotel.

The meeting, organised by the Gambia Government in partnership with FAO, discussed the development and management of Inland Fisheries and Aquaculture in Africa.
In his opening statement, James Gomez, Minister of Fisheries and Natural Resources, said with the advent of the new government the expectations of the Gambians, particularly the women and youths in terms of employment creation, income generation, poverty alleviation as well as food security, are high on the agenda.
The Fisheries Minister further said fisheries in Africa have been seriously underperforming over the last twenty-two years due to biological and economical overfishing.
"Indigenousness is in consistence with global trend as a result of poor fishery governance and management as well as illegal, unreported and unregulated fishing, costing the region an estimated cost of three billion dollars in lost legal revenues."
Dr Chiji Ojukwu, Director of Agriculture and Agro-Industry Department of the African Development Bank, said to achieve the development goals in Africa the bank has defined five priority areas referred to as the high 5s.
These priority areas are "light up and power Africa, feed Africa, industrialize Africa, integrate Africa, and improve the quality of life for people of Africa".
He said Feed Africa targets by 2025 to contribute to the end of extreme poverty, end hunger and malnutrition in Africa, end food import bill and move Africa to the top of key agricultural value chains.
The FAO representative in The Gambia, Dr Perpetua Katepa Kalala, said Africa's inland fisheries resources is where thousands of professionals rely on for their livelihoods and millions depend on for an important part of their daily nutrition.
Inland fish and their fisheries serve important nutritional, economic, cultural, and recreational roles and are key components of sustainable ecosystem functions throughout the world.
She said global attention on the depletion of fisheries has focused predominately on marine fish stocks despite the importance of freshwater fisheries around the world.
Inland fisheries are often underappreciated and undervalued, she added.
"Inland fisheries will only be appropriately considered in decision-making and governance processes if the full range of their economic, social and environmental values are understood and effectively conveyed to stakeholders."
The development of aquaculture in Sub-Saharan Africa makes a large and growing contribution to inland fish production in many regions, she added.
However, she said, aquaculture is still a minor contributor to food security in many areas, adding that resource-poor people might not have the capacity to engage in aquaculture.
Read Other Articles In Article (Archive)