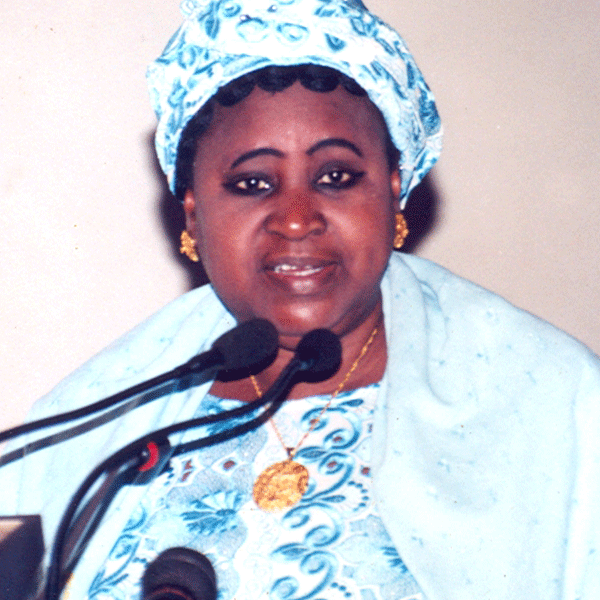 As She Launches TAM
The Vice President, Dr Isatou Njie Saidy, on behalf of the President, Prof. Alh Dr. Yahya Jammeh, yesterday presided over the commissioning of a fleet of vehicles at July 22nd Square. The vehicles procured under the Transport and Assets Management (TAM) agreement between the Department of State for Health and Social Welfare and Riders-for-Health.
A total of 91 vehicles were commissioned comprising 47 Ambulances, 24 pick-ups, 13 pool vehicles and 150 motorcycles, said to be worth about US$3.5 million.
Riders for Health supplied these vehicles and motorcycles in fulfillment of its obligation under the TAM progamme. Under the TAM programme, Riders for Health will supply vehicles and motorcycles while the Government of The Gambia meets the full cost of running the fleet.
Delivering a statement on behalf of President Jammeh at the occasion, Dr Isatou Njie Saidy, said the programme is the result of the collaborative efforts between Department of State for Health and Riders for Health to implement the TAM programme. She maintained that this seeks to provide effective and efficient management of transport services in the health sector.
Vice President Njie-Saidy revealed that government has increased its annual budgetary allocation to D24 million that would now be disbursed to Riders for Health on a quarterly basis as opposed to the monthly budgetary allocation and disbursement systems.
"The choice of Riders for Health as a partner in this venture, was based on the high level of truth and confidence we have in the organisation's experience in efficiently operating and maintaining of institutional transport systems, particularly in the health sector," she said.
"Since January 2002, when Riders for Health took over the management of the national health fleet, we have noted with satisfaction a significant improvement in our health referral system, health outreach services, and timeliness of transportation of much needed medical supplies and drugs to the health facilities across the country," she added.
"I am convinced that the success of TAM will amplify the inroads government makes in the area of public healthcare and would put primary preventive healthcare at the centre of the healthcare system in The Gambia."
VP Njie Saidy urged the users of the vehicles to use them for the purpose they are meant for, adding that government will not tolerate the misuse of the vehicles from anyone and their movements will be closely monitored.
For his part, Mr. Barry Coleman, Executive Director and Co-founder of Riders for Health International, said the vehicles are meant for the communities, noting that it will also help to ease problems in communities that are hard to reach so as to prevent unnecessary deaths.
Mr. Coleman indicated that the TAM model is being tested in The Gambia and, if successful, will be implemented in other countries where Riders for Health is operating.
The occasion was chaired by the Permanent Secretary of the Department of State for Health and Social Welfare.
Read Other Articles In Article (Archive)