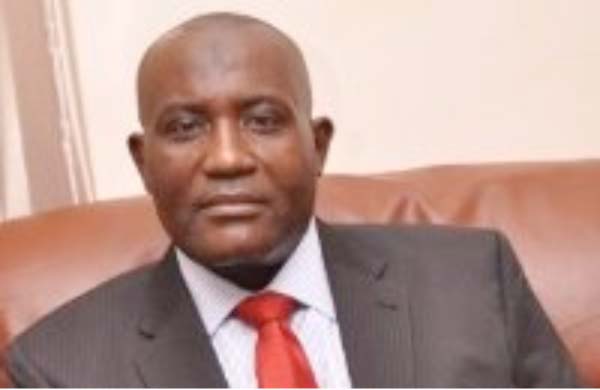 The Gambia Agency for the Management of Public Works (GAMWORKS) on Tuesday held its annual general meeting at the agency's head office in Kanifing.
Mustapha Njai, chairman of Gamworks Board of Directors, said 2014 was another good year for the agency.
He said the board carried its oversight functions and the management has successfully implemented projects and delegated management contracts to the satisfaction of clients.
According to Mr Njai, The Gambia government continues to demonstrate confidence in Gamworks as manifested by the inflow of the new projects and more delegated management contracts being signed.
He also noted that agency's collaboration with sectors such as Ministry of Finance, Ministry of Health, and Ministry of Lands continues to grow from strength to strength. The partnership with international development partners such as Islamic Development Bank also continues to be stronger.
Gamworks chairman said the actual performance of the agency during the last twelve months will be compared against the target set in its corporate medium term strategy document.
He pointed out that 2014 was another very busy year for the agency with the implementation of the ongoing US$18.05 million Community-based Infrastructure and Livelihood Improvement Project (CILIP), the startup activities of the US$30 million Enhancing Value Addition in the Groundnut Sector Project commonly referred to as GGC as well as the US$23 million construction of Sukuta to Jambanjelly road project.
Mr Njai said the CILIP project is already increasing infrastructure and revenue generating assets of the communities both in the urban areas and in the provinces.
It is having an impact in empowering and improving the livelihood of women and vulnerable groups, he said.
Ebrima Cham, director general of Gamworks, said during the period under review, a number of sub-projects and contracts were satisfactory completed.
He said inflow of project funds into Gamworks during the period under review amounts to D229 million and payments to the contractors totaled to D181 million.
DG Cham said payment for consultancy was D19 million and other services providers D11 million.
The main objective of Gamworks is to implement development projects especially in the area of infrastructure on the half of The Gambia government and development partners.
Read Other Articles In Article (Archive)