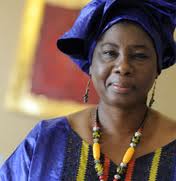 A local women's rights NGO, Gamcotrap, recently organised a three-day training for 50 community based facilitators (CBF) in lower and central Badibou, North Bank Region, on the negative effects of female genital mutilation.
The objective of the training, held in Kerewan, was to create awareness about the harmful effects of FGM on the health of women and girls. 
It was staged to build community resilience in the fight to end the centuries old traditional practice that precedes Islam.
The awareness creation campaign was part of a project dubbed 'Advancing women rights and ending harmful traditional practices through rights education with community leaders'.
The two-year project is funded by UN Women, an international women's rights agency.
Dr Isatou Touray, executive director of Gamcotrap, said training CBF is an important part of the two-year project.
She called on women to be proactive in the education of the girl child, noting that it contributes to human development and poverty reduction.
Chief Fabala Fadia Kinteh of Lower Badibou District assured Gamcotrap of his district's support in the crusade to promote and protect the health and wellbeing of women and girls. 
Chief Kinteh called on CBF to be vigilant in raising awareness on abandonment of FGM and remain goodwill ambassadors of Gamcotrap.
Amie Bojang-Sissoho, project coordinator of Gamcotrap, said the fight against FGM calls for concerted efforts. 
She said the training would contribute to empowering and equipping the participants about the menace of FGM and also give them the opportunity to share their experiences on the negative effects of the traditional practice.
Mrs Bojang-Sissoho hailed the district authorities in Badibou for their support in the implementation of the project.
Aja Fatou Njie-Fofana, deputy national women's mobiliser, who doubles as Gamcotrap's district coordinator for Jarra and Kiang, said the training programme aims at complementing The Gambia government's efforts in protecting the health and rights of women and the girl child.
Read Other Articles In Article (Archive)