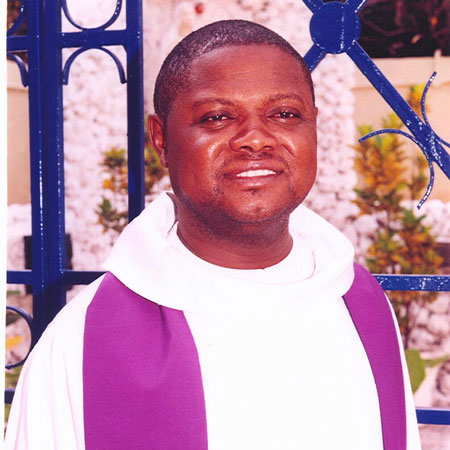 It is about weeks since the much-talked-about war on Gaza started. The international community most particularly Africa, continues to call for an end to what many described as 'barbaric and unfortunate' war that has so far claimed the lives of over 900 people and left 4, 500 injured while some 90, 000 have reportedly left their homes to escape bombings.
However, despite several condemnations and demonstrations from around the world, the war, which has also so far killed 292 children and 75 women (even though the figure cannot be ascertained), seems to be gaining momentum as the reported number of deaths continues to rise day by day.
Well, how did the world view this war and what likely impact will it have on the rest of the world? The Point yesterday spoke to some religious leaders in the country to get their views on the continuing and seemingly unending war that continues to occupy the minds of many each passing day.
First comments we obtained were those of:

Imam Baba Leigh, Imam of Kanifing East Central Mosque said:
"Well my view is regrettably that the situation should not have come by now as people claim to be so civilised and responsible enough nowadays. But peace is a two-way thing, meaning the Israelis must work towards peace and the Arabs must work in a similar way because the war is the most unfortunate and unfair war on earth. The majority of the victims are women and children.
It is also a bad starting for Mr Ban Ki Moon, UN Secretary General. To be precise, I cannot get a fitting word that I can use to condemn Israel's barbaric action and continuing to be so all time long. I urge the whole world particularly America and its allies to do all it takes to stop their embarrassing and barbaric war. And I must register my highest disappointment from the so-called Muslim world particularly Saudi Arabia and its allies for their carefree attitude in connection with this war.
In conclusion, I would like to wish everybody a happy new year particularly Barrack Obama on his new office. I also strongly pray for him that he will be able to fulfill all his promises most especially his peace initiatives world-wide".
Rev. Father Edu Gomez, Parish Priest of Cathedral of our Lady of the Assumption, Banjul:
"My own response will be apolitical. As a Christian and a religious leader, my response will go from the inspiration of God and his word, i.e. the Bible. We are told in the book of Genesis that God created life and that life is sacred. This life should not be taken by anybody. Otherwise, God who is the author of life never mandated anyone to take life or to kill.
In the book of Exodus in the Bible, God gave the commandment: thou shall not kill; and so it is the strict order of God that we must not kill. The war between Israel and Palestine is the making of man out of anger and hatred. These two parties, countries or nations should be able to resolve their anger and war between them through dialogue and any peaceful means. Under God, they are held responsible for any life that is taken and so they go against the order of God. If they are true believers in the living God who ordained peace through the message of Jesus Christ, therefore they should allow peace a chance.
Personally, I pray that they would put all their weapons down and allow peace to prevail, as God would like it".
Imam Abdoulie Fatty, Imam of State House Mosque:
"It was UN who divided the land and gave 60 percent to Israel and 40 percent to Palestine, which in my own opinion is not fair. Palestine did not agree to that and the US supplied weapons to Israel to fight Palestine. Any time Palestine want to free themselves Israelis will resist. The US has guaranteed Israel security but fail to guarantee the security of Palestine; Is it not the same blood? Fataah used to agree on so many things imposed on them by US but Israel never agreed to fataah decisions and sometimes did not agree to US plans. US see Hamas as a terrorist and political party and the world over especially the Muslim world is watching and saying nothing.
Read Other Articles In Article (Archive)