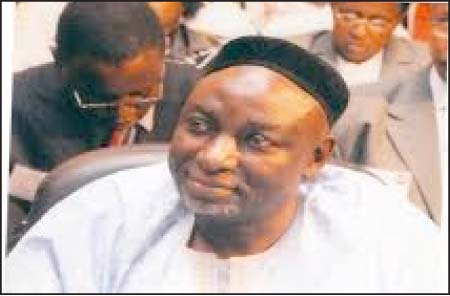 The Gambian Association based in Oslo, Norway recently extended magnanimity to the Truth, Reconciliation and Reparations Commission, with the presentation of a sum of D100,000 as its contribution towards victim's support.

Presenting the money, Mr. Sheikh Tijan Nyang, a representative of the association in The Gambia recalled that the association was formed in the 70's, while in Norway and now represents the association in the country.
Nyang stated that as a representative of the association in The Gambia, they advise and guide members as to what type of support to render to vulnerable people in the society, citing their past interventions in the areas of education and health by providing scholarships to needy students in both conventional and Arabic schools.
Nyang indicated that since the start of TRRC proceedings, it is no secret the extent of atrocities and human right violations that were brought to light during the time of the former regime.
"We do hope and pray that justice would be done at the end of the tunnel. We will continue to pray that the truth and justice expected by Gambians would happen. We are presenting a cheque of D100,000 which will go to victims. We hope and pray that it will go a long way towards the healing of old wounds of those that suffered."
Mam Sait Njie, another representative of the association based in The Gambia, gave a synopsis on how the association started implementing some of its projects, adding that the calibre of people at the TRRC has given a great hope to Gambians that issues surrounding right violations would be addressed.
Njie, however, indicated that the commission would manage the situation despite its complexity and nature as human beings are difficult to manage.
"Whatever the commission recommends that's what the people will believe."
He acknowledged that the task is difficult and thus thanked the commission for their noble job.
Deputy Chairperson of the Commission, Ms. Adelaide Sosseh, who was part of the TRRC delegation that toured parts of Europe during its engagement with those in the Diaspora, clarified that the trip was fully funded by UNDP.
The overseas visit, she said, was in line with the TRRC mandate and that one of the main objectives of TRRC is to raise funds for the interim reparations to victims.
She reminded that the government is primarily responsible for granting reparations, adding that they were received with warmth and hospitality, especially in Oslo.
She said Gambian communities in Norway and other places visited responded positively during their engagements.
Read Other Articles In Article (Archive)