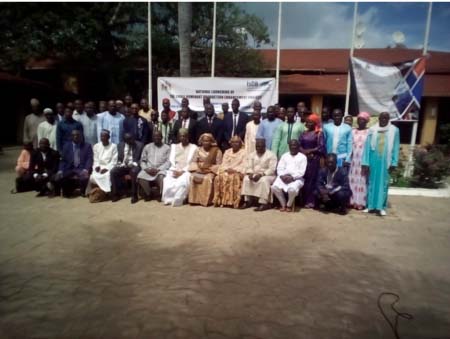 Minister of Agriculture Hon. Amie Fabureh has commended the Islamic Development Bank (IsDB) for its financial and technical support throughout the process of financing a livestock project for The Gambia.

Minister Fabureh was speaking at a recent launch held at the Kairaba hotel.
It could be recalled that The Gambia recently launched a four-year project focusing on small ruminant production and the total project cost is about USD 26.81 million.
The project, will be financed following a 2-steps financing approach and will consist of four major components: improvement of small ruminant production, processing, and marketing; access to Islamic financing and support to capacity building; master plan development for livestock value chains and project management and coordination.
According to her, the road was rough and tough but they endured all the odds to ensure that they make a great success. "The same goes to Ministry of Finance. Without their immense contribution and support, there wouldn't be a day like this".
Minister Fabureh promised to give full support during the project implementation and ensure accountability and transparency in fostering effective management and utilization of project resources for the interest of all Gambians.
She, however, appealed to development partners and all stakeholders to join in delivering this noble endeavor.
Also speaking, Hamat Bah, Minister of Tourism and Culture, hailed the efforts of staff of the Ministry of Agriculture in developing the project proposal, which he said, when tabled in cabinet, would be unanimously approved.
Minister Bah indicated that The Gambia has a lot of potentials, but it continues to depend on neighboring countries especially in time of feasts.
Dr. Soulay Mane Keber, team leader of the IsDB Mission outlined the approach taken by the Bank and the government of The Gambia (GoTG) in developing and finalizing the project formulation processes.
Dr Kebe was quick to state that it's the first of its kind for the bank to consider a project prior to the conduction of the feasibility study.
He congratulated the government of The Gambia for coming this far; further reiterating the banks resolve to continue supporting the project financially and technically.
Read Other Articles In Article (Archive)