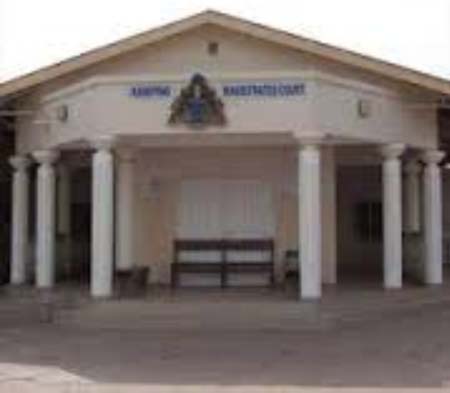 Ousman Jatta, Amat Sowe, Momodou Mendy, Essa Jarjusey, Adama Beyai and Maimuna Bah - all Gambia Scout Association executive members - were yesterday granted bail by Magistrate Kijera of the Kanifing Magistrates' Court.
They were charged with conspiracy, obtaining money by false pretence and stealing a motor vehicle.
The accused were granted bail of D700,000 each with a Gambian surety who should deposit a title deed, and also swear to an affidavit of means.
The sureties would forfeit the bail bond to the state if the accused should abscond. The accused should appear in court whenever they are needed by the court.
Earlier, when the case was called, Sergeant 3560 Colley rose to say that he was representing the IGP.
Lawyer Edward Singhateh stood up and announced his representation for all the accused persons.
Sergeant 3560 Colley again told the court that he was applying for an adjournment, because the case file was not available.
He said he maintained their opposition to bail for the accused, pending the completion of their investigation.
However, he stated that the court was minded to grant the accused bail, adding that they should be cautioned to stay away from the prosecution witnesses.
Lawyer Edward Singhateh then told the court that they had no objection to adjourning the case.
He applied for bail for the accused, adding that he made the application pursuant to section 99 of the Criminal Procedure Code.
He then cited section 24 of the constitution which talks about presumption of innocence.
Lawyer Singhateh argued that the prosecutor said that investigation had been ongoing, but this should not deter the court to grant the accused bail.
He further stated that the accused had suffered unconstitutional detention by the police, adding that they also suffered immeasurable punishment.
He said they do not know when the investigation would come to an end, further stating that the bail condition should not be excessive.
Singhateh submitted that the accused would not jump bail, adding that the accused did not know who the prosecution witnesses were.
He argued further that they had not been served with anything by the prosecution to prepare their defence, adding that they were ambushed by the prosecution.
The accused were entitled to bail, he said.
Subsequently, Magistrate Kijera ruled in favour of the defence and granted the accused bail.
The case was adjourned to 29 September 2015.
Read Other Articles In Article (Archive)