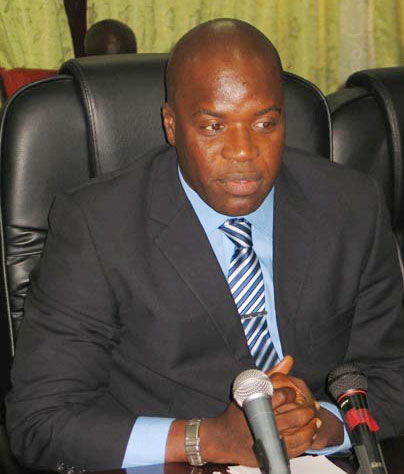 Members of the National Assembly meeting in Banjul on Tuesday ratified the International Convention Against Doping in Sports.
In moving the motion before deputies for ratification, Hon. Sheriff Gomez, the Minister of Youth and Sports, underscored the need to encourage and co-ordinate international co-operation towards the elimination of doping in sport.
He told deputies that The Gambia is concerned by the use of doping in sport, and the consequences thereof for their health, the principle of fair play, the elimination of cheating and the future of sport.
According to the Minister, doping puts at risk the ethical principles and educational values embodied in the international charter of physical education and sport of UNESCO and the Olympic Charter.
He further stated that the anti-doping convention and its additional protocol adapted within the framework of the council of Europe are the public international law tools which are at the origin of national anti-doping policies and intergovernmental co-operation.
Mr. Gomez expressed the need to conduct and promote research with the objectives of improving detection of doping and better understanding of the factors affecting use in order for prevention strategies to be most effective.
Youth and Sports Minister Gomez said recognising that the elimination of doping in sport is dependent in part upon progressive harmonisation of anti-doping standards and practices in sport and co-operation at the national and global levels, the general conference of UNESCO meeting in Paris in October 2005 adopted the convention.
In seconding the motion, Hon. Alhagie Sillah, member for Banjul South, called on members to ratify the convention without any delay, noting that "doping in all its forms should be discouraged in our sport if we want to achieved our desired goals in sport".
Also contributing to the debate, Hon. Haddy Nyang Jagne member for Jeshwang commended the Minister for coming up with such a convention to be ratified. This, she noted, will safeguard the young and upcoming athletes and the entire sporting fraternity.
She emphasised the need for good education, which according to her will help enlighten the people on the after effects of doping in sport.
Other members who contributed to the debate included the Majority Leader Fabakary Tombong Jatta, Minority Leader M. L Sanneh, Babanding KK Daffeh, Kebba Gaye and the nominated member Seedy Njie.
Read Other Articles In Article (Archive)