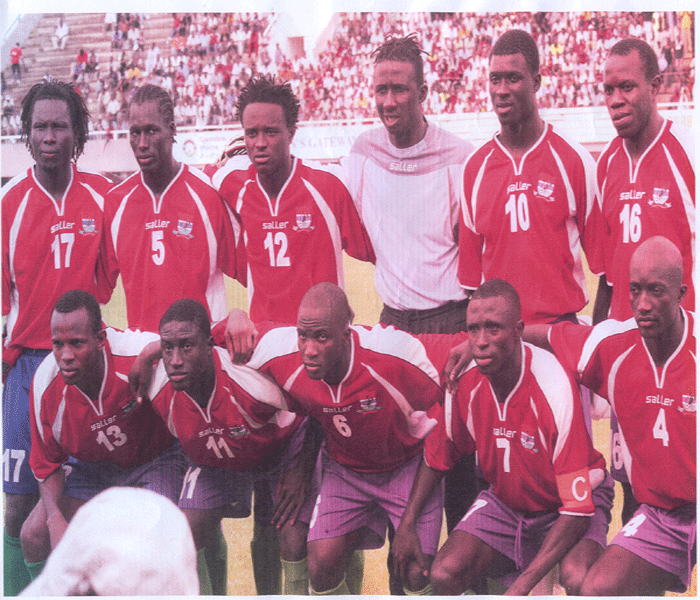 The Gambia have moved three places up in the latest Fifa/Coca Cola World Ranking for March.
The Scorpions move from 98 in the world to 95, but still maintains its last month's continental record at 22, a single spot behind neighbours Senegal in both levels.
The Lions of Senegal who still remains in the same position in Africa as in February dropped from 91 to 94 this month at the global stage.
African Champions Egypt, have dropped out of the top ten in the world. The Pharaohs dropped seven places to 17th on the list and it means there is no African team among Fifa's top 15.
However, Egypt remains the highest placed African country in the rankings.
Cameroon are next in 20th place, followed by Nigeria in 21st and Ivory Coast in 22nd.
The majority of changes in this month's rankings are due to the devaluation of results from last year and the fact that the final of the 2006 Africa Cup of Nations final was played in February and not January like this year's.
More movement can be expected in the next edition of the rankings, as considerable number of matches will be played on 3 March. This is a date reserved for friendly matches in the international match calendar.
It is an opportunity for many teams not just those who have qualified for South Africa 2010, to make progress in the rankings.
South Africa are the only team representing Africa at the World Cup that remains outside the continent's top ten. They are placed 16th in Africa and 81st overall.
Spain continues to occupy the top spot in the world rankings ahead of Brazil and the Netherlands.
Read Other Articles In Article (Archive)