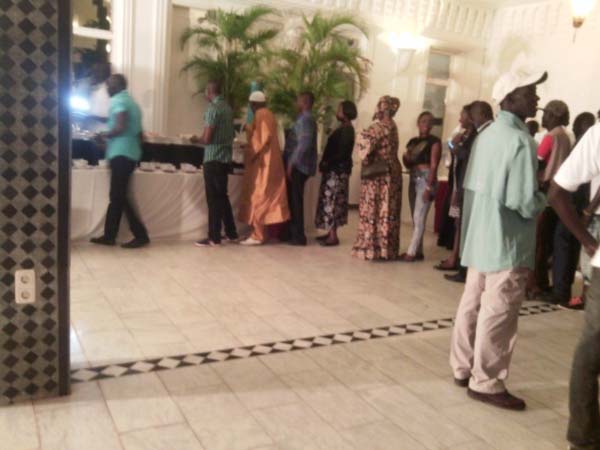 Bike for Africa international fishing competition ended on Monday with a cocktail dinner at a hotel in Bijilo.
The weeklong fishing competition was organised by the Ministry of Tourism and Culture in collaboration with the Gambia Tourism Board (GTBoard) as an enhancement of the tourist products.
The dinner was attended by stakeholders and partners in tourism promotion and development.
Speaking to journalists at the programme, Abdoulie Hydra, director general GTBoard, expressed delight to all those who attended the fishing competition, particularly the anglers and sponsors of the programme.
"This year, the event was very remarkable," he said."We have registered more participants, both local and international, compared to last year, and we have also witnessed a good number of catches compared to last year."
Mr Hydara noted that they learnt from the maiden event, last year, and were able to make some improvements leading to success of the competition this year for the second edition.
"It is for us now to ensure that the product is further promoted and developed so we can attract more participants in subsequent years," he said.
The GTBoard director general said the reason for staging the fishing competition is to increase the number of tourist arrivals to The Gambia and to expand the product base.
He said The Gambia is no more marketed only for its sun, sea and sand as there are now a number of other tourist products that are available in the country.
He credited the former director general of the GTBoard, who is now the Minister of Tourism, for coming up with "the brilliant idea" of the international fishing competition.
"Now it has been a success and we will not rest until we see this event further improve and enhance to sustain the development of this country in terms of tourism," Mr Hydara said.
"We have learnt through the course of the previous events and with God power, we can promise that next year there will be a bigger and better competition."
He said the GTBoard will start in earnest to work towards next year's event as it has now become part of the calendar of the institution.
He said every year, the GTBoard will see the possibility of introducing new product that will promote The Gambia as a leading tourist destination.
Read Other Articles In Article (Archive)