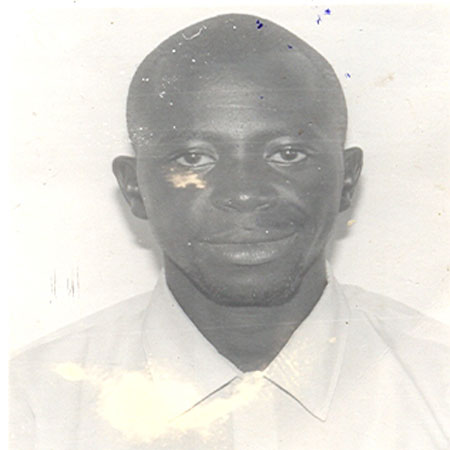 The Gambia Press Union wishes to publicly express its determination and continued resolve to bring to a successful outcome, the issue of the whereabouts of Journalist Chief Ebrima Manneh.
We are indeed saddened that it has taken the Gambia Government, 2 (two) Years, to be more specific, 1001 (one Thousand and One) Days since his disappearance on July 2007 and a ten month silence following the ECOWAS Court Verdict of the year long, Chief Ebrima Manneh. The Gambia Government court case for a senior Government Official to make public mention of their stance on the issue of the State's involvement in the disappearance of Chief Ebrima Manneh.
It is rather unfortunate that the Gambia Government, in the entirety of the ECOWAS Court Proceedings failed to appear even though it was given the opportunity to defend Herself.
As has already been pointed out, "the State can only release a person from custody, if he or she is in fact in the custody of the State." However, we wish to bring to the attention of relevant Authorities that a pronouncement of Chief Ebrima Manneh not being in State Custody is not in its own enough exoneration.
The State and its relevant Security Apparatus also have the responsibility to ensure the protection of life and property, thus the disappearance of any Gambian should be an issue of paramount concern. We therefore urge the relevant authorities to do everything within their power, to ensure that investigations into the disappearance of Chief Ebrima Manneh commence forthwith.
The Union is also calling on its membership and media institutions in The Gambia to help sustain the campaign on the disappearance of Chief Ebrima Manneh. So far, we have made efforts to change the strategy employed over the past 34 (Thirty Four) months which painfully has borne little or no fruition. We are engaging the family and other concerned individuals and institutions on the best way forward.
The struggle continues.
Meanwhile the President of the Gambia Press Union (GPU) Ndey Tapha Sosseh yesterday presented over five thousand letters to the family of Chief Manneh.
Speaking at a brief presentation ceremony held at Chief Manneh's family compound in Lamin, Kombo North Western Region, the GPU President said the letters were sent from people all over the world, as a result of a campaign carried out by GPU and Amnesty International.
She expressed her organisation's concern regarding Chief Manneh's issue.
She reaffirmed GPU's unrelentless support to Chief.
In their letters, concerned people have extended their sympathy to Chief's family while expressing their enthusiasm that he will one day join his family.
The letters were received on behalf of the family by Chief Manneh's step mother, and brothers as the father was reported to have gone out while the mother was also said to have been to the rice field.
For their part, Chief's family members thanked GPU for its support.
Read Other Articles In Article (Archive)