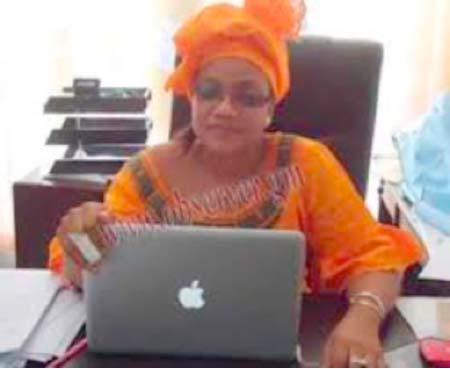 Ms Ida Omar, a representative of the Office of the President, has said the Gambia government is aware of the negative impact of aflatoxin.
Ms Omar made this statement during a two-day validation workshop on Food and Safety held at the Kairaba Beach Hotel on 30 September and 1 October 2015.
It was organised by the Food Safety and Quality Authority of The Gambia, in collaboration with the Partnership for Aflatoxin Control in Africa (PACA) and other sub-regional bodies.
PACA is an initiative of the African Union Commission that promotes collaboration aimed at protecting crops, livestock and people from the effects of aflatoxin.
The theme of the programme, which brought together participants from the sub-region, was: Situational Analysis for the Mitigation of Aflatoxin within the National Food Safety Systems in The Gambia.
In her remarks on the occasion, Ms Omar said aflatoxin continues to pose major challenges to the achievement of agricultural productivity and the attainment of food security in the sub-region.
"Concomitantly, it is also a major public and animal health problem, in addition to its negative impact on international trade," she said.
The Gambia government "under the able leadership and unflinching commitment of President Yahya Jammeh, wishes to reaffirm its cooperation and support to both AU Commission and ECOWAS in the realization of their objectives," she declared.
"The government is aware of the multidimensional negative impacts of aflatoxin.
 "We as a government and people are deeply concerned with the finding of this study, and are ready to ensure the implementation of the recommendations and ensuing action plan coming out of this country assessment."
She also said the study has brought out the fact that aflatoxin in The Gambia "has the most impact on human health, resulting in an estimated 2,575 deaths" due to cancers caused by aflatoxin.
"In addition, aflatoxin also causes stunting in children and is also in children that the highest mortality rate is registered, followed by women," she added.
In her welcome remarks, the Director of Food Safety and Quality Authority of The Gambia, Ms Zainab Jallow, said that in January 2015 PACA through the Meridian USA commissioned the situation analysis for the mitigation of aflatoxin within the national food safety system of The Gambia.
She thanked the African Union, PACA, and ECOWAS for their support to the fight against aflatoxin in the sub-regional countries, including The Gambia. 
Read Other Articles In Article (Archive)