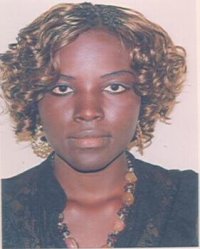 Reporters from 24 African countries affiliated with African Women Sports Reporters Union (AWSRU) will be trained to cover feminine football in the context of the Women's World Cup due to take place next July in Germany.
Gambian women sports journalists namely, The Point newspaper's Isatou Dumbuya and Sainabou Kujabi, head of AWSRU Gambian chapter and President of the Sports Journalists Association of The Gambia, and Fatoumatta Saho, AWSRU's assistant secretary, who works with the City Limits Radio, will be part of the first batch of female reporters to be trained on feminine football in Dakar, Senegal.
The five-day training course will commence from 24 to 29 November. The programme is made possible thanks to the support of Agent French Press (AFP) Foundation who will start the training of members of the AWSRU in Dakar (Senegal) and Nairobi (Kenya).
The world's football governing body Fifa will be financing the whole operation, which is divided into three groups, as part of the first phase.
Other members: Rohey Bittaye, the 1st vice-president of the AWSRU (The Gambia), Isatou Bittaye, secretary-general, Ndey Busso, second vice-president, Ida Bah, assistant treasurer, Mama Taal, public relations officer, and Fatoumatta Mboge will be leaving for the same training from 15 to 20 December in Dakar as part of phase 1C.
The African Women Sports Reporters Union of The Gambia was established on 28 April 2010 by the country's core women sports writers.
The union, which is answerable to the African Women Sports Reporters, is operating under the Sports Journalists Association of The Gambia and is set on promoting female reporters in the country.
The AWUSR seeks to increase prominence and women participation in sports.
The training will be conducted by AFP journalists mainly from the Sports Department based at the AFP's headquarters in Paris.  They will teach in five languages: French, English, Arabic, Portuguese and Spanish.
The second phase of the training (a 5day course also) will take place in February and March 2011.
Read Other Articles In Article (Archive)