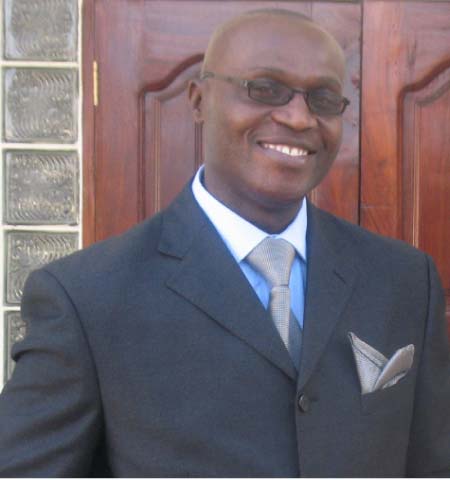 The Gambia joins over 100 countries around the world in celebrating Global Entrepreneurship Week 2011, which begins today.
The celebration is being facilitated by the American Chamber of Commerce, The Gambi chapter (AmCham).
With the aim of inspiring young people to embrace innovation, imagination and creativity, Global Entrepreneurship Week (GEW) will encourage youths to think big and turn their ideas into reality.
A press release issued by AmCham states that from November 14 to 20, 2011, millions of young people around the world will join a growing movement to generate new ideas and seek better ways of doing things.
"Now in its fourth year, Global Entrepreneurship Week brings together aspiring and inspiring entrepreneurs, helping them embrace originality, imagination and ingenuity through local, national and global activities," it said.
Co-founded by the Kauffman Foundation and Enterprise, a business-led, government-backed campaign in the United Kingdom, the GEW helps to develop young people's knowledge, skills and networks to inspire them to grow sustainable enterprises.
To mark the week in The Gambia, AmCham is organizing a series of sensitization programmes.
The highlights of these programmes include high-profile visits by the CEO and Executive Director and board members of AmCham to the US ambassador to The Gambia, the Gambia Investment and Export Promotion Agency (GIEPA), the Ministry of Trade, Regional Integration and Employment, and the Gambia Social Development Fund (SDF), to brief them about the GEW.
Starting from 15 through 30 November various radio programmes will be aired to highlight the GEW, Gambian entrepreneurship stories, youth employment issues, young people in business, access to capital, and the AmCham Business Plan Competition for young Gambians to be able to set up their own businesses.
According to the CEO and Executive Director of AmCham Mr Julius Freeman, the GEW is a one-week programme in the year that promotes entrepreneurship and let it take centre stage all over the world.
 It is a time during which young people and youths with innovations that promote and creative ideas can be turned into reality in the form of business opportunities, he said.
"AmCham will therefore play its role in ensuring that Entrepreneurship is a key driver in the socio-economic development of The Gambia," Mr Freeman said, adding that through this initiative, the next generation of entrepreneur is inspired and can emerge.
"In doing so, they will begin to acquire the knowledge, skills and networks needed to grow innovative and sustainable enterprises that have a positive impact on their lives, their families and communities," the AmCham CEO and Executive Director said.
Read Other Articles In Article (Archive)