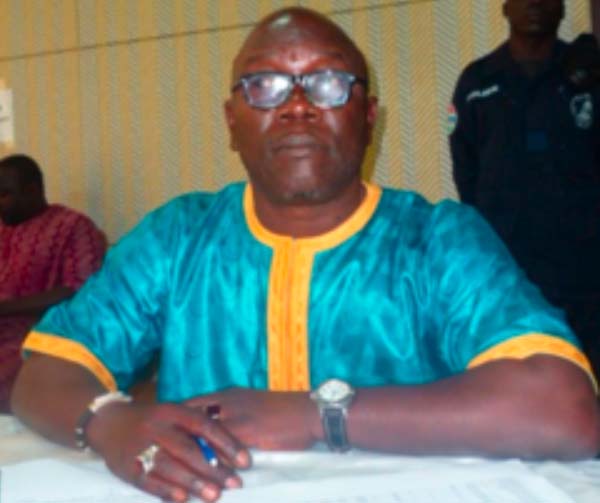 The Director General of National Centre for Arts and Culture (NCAC), Baba Ceesay, has said The Gambia is one of the few African countries that could not boast of a national theatre since independence.
The NCAC is facility that is indispensable for honing and showcasing talents in the creative and performing arts, he said.
The NCAC director general was speaking recently before the Public Account Committee and Public Enterprises Committee of the National Assembly in Banjul while adopting the NCAC annual and financial statement for the year ended 31 December 2013.
He lamented the continued lack of a national theatre complex whose "plans are far advanced but yet to be prioritized" in the government agenda.
He said investment in cultural infrastructure, whether museums, public monuments or theatre is a means of guaranteeing social inclusion and cohesion.
In terms of mobility, he said, the NCAC has at its disposal only two serviceable vehicles, which were acquired in 2008.
The auditor's report reflected that "these vehicles are now fully depreciated and are fit for disposal", he said, adding that the disadvantage of holding on to old vehicles is that endless resources are spent on their maintenance to keep them on the road.
"This situation obviously compromises the effectiveness of the institution in terms of reaching its nationwide constituents," he said.
The NCAC DG told PAC/PEC that the main National Museum building on Independence Drive in Banjul "is an old colonial structure with a very rich history".
The materials used in the construction of the building coupled with its age have over the year's posed serious conservation challenges for the artifacts in the museum, he said.
The situation reached at a critical stage with the roof of the building springing leaks in many areas, he said, adding that despite repeated repairs leakages have continued in all the galleries, endangering the invaluable collection.
"In addition," he continued, "the electrical wiring is also very old and increasingly proving dangerous."
In 2013, he went on, Trust Bank came to their rescue by funding the replacement of the roof of the museum, as well as the administrative building with new roofing sheets.
Trust Bank also funded repairs to the perimeter fence, he stated, adding that the handing over ceremony took place in December with much fanfare.
With funding from the British High Commission, a new site of museum was completed at Fort Bullen, and Barra Point, he told deputies.
The exhibition is themed on the history, culture and tradition of Barra and its peoples with particular emphasis on the Serer, the kingship and ruler-ship of Barra, and the role of Fort Bullen in the history of the abolition and suppression of the Trans-Atlantic slave trade, he added.
The museum was inaugurated and has certainly provided added value to the Fort as a visitor attraction, he said.
Read Other Articles In Article (Archive)