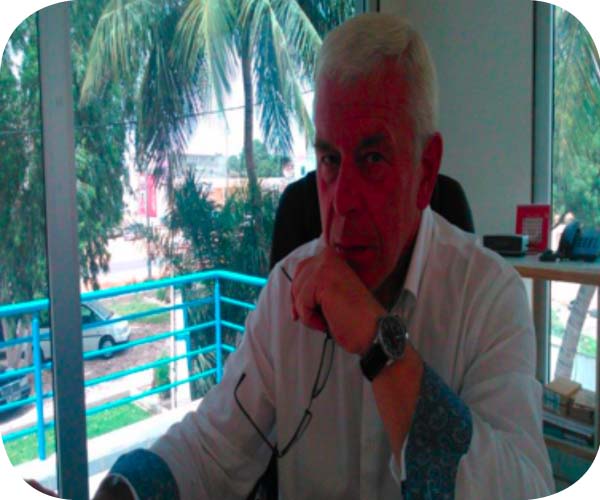 Thomas Wazinski, Chief Executive Officer of Gambia Bird Airlines, has reacted to a story published in The Point newspaper of 13 October 2014 headlined "NRP condemns Gambia Bird's resumption of flights to Sierra Leone", saying the statement is "false and unfounded."
He gave his reaction in an interview with this reporter yesterday at his office on Kairaba Avenue.
According to Wazinski, Gambia Bird Airlines is about to resume flights on the route: "London-Freetown direct and Freetown-London direct", which was in existence.
He refuted claims made by Hamat Bah, the NRP leader, that Gambia Bird is to resume flights to Sierra Leone.
He said Gambia Bird would like to clarify that the operation from London to Freetown starting on 17 October 2014, "will not contravene" the suspension of Banjul-Freetown-Banjul operations.
Mr Wazinski further revealed that Gambia Bird Airlines, without prejudice, will continue to keep the directive of the Government of The Gambia dated 7 and 11 of August 2014 respectively, prohibiting the picking up of passengers from Freetown to Banjul.
Gambia Bird, in compliance with the spirit and substance of this directive, thereby suspended all its flights between Freetown and Banjul, he added.
"With our new route, Gambia Bird Airlines will fly from London to Freetown twice a week, offering a humanitarian corridor between London and Sierra Leone to help tackle the Ebola disease," he further clarified.
He said comprehensive measures and guidelines are in place to ensure passengers and crew members are adequately informed and protected from the Ebola disease.
Gambia Bird respects and operates on the directives of the Gambia Civil Aviation Authority, and is closely working with the Government of The Gambia to ensure it remains an Ebola-free country, he added.
Mr Wazinski used the opportunity to felicitate President Yayah Jammeh in commemoration of the 20th Anniversary of the July 22nd Revolution, "which has registered tremendous development in the country."
Read Other Articles In Article (Archive)