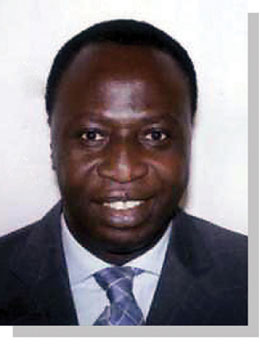 The Gambian authorities have ordered four airline companies operating in The Gambia, "not to pick up passengers in Freetown, Monrovia and Conakry as inbound passengers to Banjul."
The Point can confirm that a letter dated 10th April 2014 conveying the ban, "with immediate effect and until further notice", was sent from the ministry of Transport in Banjul to the country manager Brussels Airline, country manager Arik Airlines, managing director Gambia Bird, the country manager Royal Air Maroc. It was copied to the director-general Gambia civil aviation authority.
Meanwhile, the news was on the BBC World Service on Sunday afternoon, which reported that the Gambian authorities have banned all flights from Conakry, Freetown and Monrovia as a preventive measure against the spread of the Ebola virus.
This news could not be confirmed by the health and immigration spokespersons, when contacted.
However, The Point can also confirm that the airline, Gambia Bird, had postponed the launch of its flights to Conakry.
A news release (datelined Banjul 24th March 2014) on its web site announced: "Gambia Bird postpones launch of flights to Conakry".
According to the news release, "Gambia Bird Airlines, the West African scheduled carrier headquartered in Banjul, The Gambia, has announced a postponement to the launch of its new services from Dakar and Bissau to Conakry, the capital of Guinea.
"The routes were to have been launched on 30th March 2014. The launch of Gambia Bird's new services to Bissau, in Guinea-Bissau, will take place on 30th March, as planned.
"The announcement follows reports that an outbreak of the deadly Ebola virus has reached Conakry, after spreading from southern Guinea."
"Thomas Wazinski, Chief Executive Officer of Gambia Bird Airlines, said: " 'We are sorry to announce that our plans to launch new services from Dakar, in Senegal, and Bissau, in Guinea Bissau, to Conakry have been postponed, following the spread of the Ebola virus to the city.
" 'The launch on 30th March of our new services to from Bissau, in Guinea Bissau, Lagos, in Nigeria, and Douala, in Cameroon, will proceed as planned.
" 'We regret the inconvenience that this may cause, but our primary consideration is the health and well-being of our customers and staff. We also want to help ensure that this disease does not spread to neighbouring countries and it would not be right to launch new services to Conakry whilst this increased risk continues.
" 'Once the situation is contained, we will resume our plans and we look forward to welcoming customers aboard the new services at that time.
" 'We will continue to liaise with the authorities in Conakry and will advise of the revised launch date as soon as possible. In the meantime, passengers already booked on flights to Conakry will be fully refunded.' "
"Gambia Bird had planned to launch two flights per week from Bissau and Dakar to Conakry, operating on Tuesdays and Thursdays and utilising Airbus A319 aircraft. The airline, which was founded in 2012, now operates scheduled services throughout West Africa, as well as from Banjul to London and Barcelona, and from Freetown, Sierra Leone, to London."
Read Other Articles In Article (Archive)