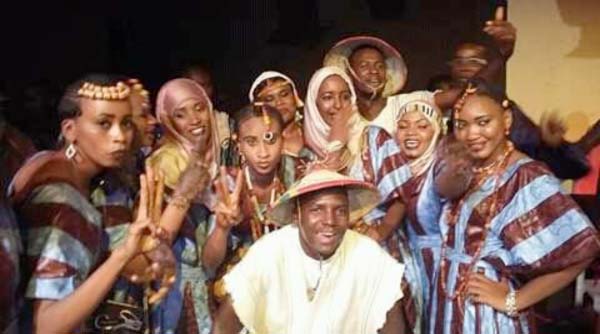 Fulbe Africa, a non-profit ethnic organisation, Saturday celebrated its 3rd anniversary in The Gambia on the theme 'Evolution of Pulaarr culture in modern times'.
The third anniversary, held at the Alliance Franco at Kairaba Avenue, was attended by various subsidiary associations from across the country and some government officials.
The event was enlivened by cultural performances, drama plays and musical shows.
Fulbe Africa President Ousman Sowe while expressing delight to those who made it to the anniversary said the main objectives of the event was to showcase and celebrate the culture and tradition of Fulbe.
He said that over the last two years, the organisation had organised successful events in The Gambia by bringing young people, elders, women and children to celebrate the rich Fulbe culture.
The most recent event of the organisation was the Fulbe conference held in June on the theme 'Advancing Pulaagu in the 21st century'.
Mr Sowe said the association has registered tremendous achievements since establishment, three years ago.
He said over the past 12 months, they have been meeting with different associations from different regions of The Gambia for collaboration and partnerships.
Fulbe Africa President advised Fulbe to remain united, adding that all Fulbe people are one.
He said it is their responsibility as young people to ensure that the Pulaar culture, tradition and language are preserved for generations yet unborn.
He called for unity among Fulbe associations in ensuring that Pulaagu is advanced to "the level that everyone yearns".
Mr Sowe said as part of their future plans, they want to establish chapters in all regions by the end of 2016, and also launch a website in Pulaarr and English in the first quarter of 2016.
He thanked the Fulbe Africa members for their dedication and commitment to ensuring the association implements its activities and programmes as desired.
He also applauded their partners and collaborators such as QCell, Universal Properties, and Tag Man Group (Sophie Milk supplier) as well as musicians, cultural troupe and the media.
Fulbe Africa is a youth-led organisation founded on Facebook in 2012 but it was registered with the Attorney General's Chambers in Banjul in 2013.
The leadership of the organisation said that currently, they have a membership of more than 20,000 living in not less than 30 countries.
Fulbe Africa was formed with three main objectives: preserving the rich culture, language, and promoting unity among Fulbe across the globe.
Read Other Articles In Article (Archive)