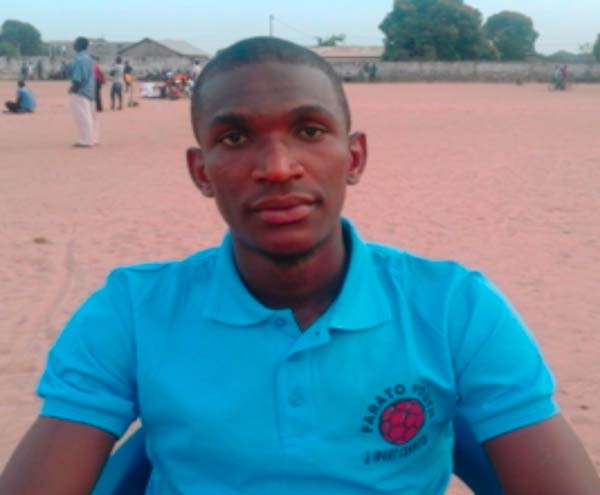 Karamo Njie, chairman of Farato Sports Committee, has said that their priority as a committee is to develop sport, particularly football, within Farato and its environs.
He recalled that they were elected into office on 6 September 2015 to run the affairs of the committee for the next four years.
Mr Njie made these remarks in an interview with this reporter during a recently tournament held at the Farato football field.
He observed that the development of the game has been below expectations within the area, but was quick to add that they aim to revive it and take sport in the area to another level.
Mr Njie called for collaboration from all stakeholders of the village and its surroundings, saying the development of the area depends on them.
He also called for sponsors to aid the committee for them to be able to realize the targeted objectives. He highlighted the importance of security, as gathering youth can be challenging at times.
Chairman Njie also said that they also face human resource and financial challenges.
For his part, Vice Chairman of the Committee, Modou Dumbuya, described the committee as young but aims to revitalize sport in the area.
He disclosed that 20 teams have registered on a registration fee of D3,000 each, for the tournament organised by the committee.
The tournament, he said, is named after Aja Fatou Sowe, who has pledged to give a D15,000 reward to the winner and D10,000 to the runners-up.
Such an amount has never been put on the table in the history of Farato football, he remarked.
He added that there was an award of D3,000 for the most discipline team, which was presented to them by Hon. Seedy Njie.
Isaotu Njie, APRC Women Mobilizer for Farato, in giving the best fans club their award, encouraged women to take up sport.
She also advised the youth to be involved in meaningful development programmes of the country.
Secretary General of the committee, Mr Komma Camara , also spoke briefly on the occasion.
Read Other Articles In Article (Archive)