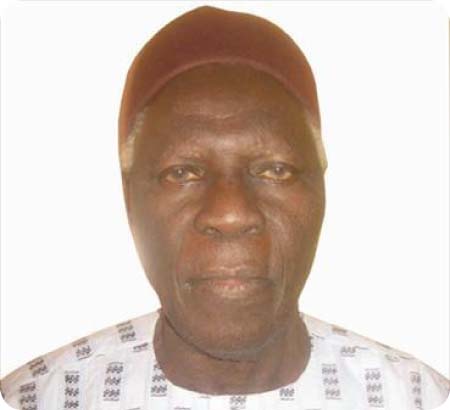 Thousands of Gambians including cabinet ministers led by the Vice President Aja Dr Isatou Njie-Saidy yesterday paid their last respects to the former vice president in the first republic, Assan Musa Camara, who was laid to rest at the Jeshwang Cemetery.
The former vice president, aged 90, passed away on Sunday, and upon receiving the news of his death thousands of Gambians thronged his home at New Perseverance in Banjul.
The late Assan Musa Camara, one of The Gambia's founding fathers, was born in Mansajang Kunda in the Upper River Region in 1923. He acquired his education in Catholic schools.
Assan Musa Camara was the Minister of Labour and Health when The Gambia attained republican status.
Camara became The Gambia's vice president between 1972 and 1982.
He later broke ranks with the then PPP regime of Sir Dawda Kairaba Jawara and established Gambia People's Party (GPP). He was a presidential candidate in 1987 and 1992.
Assan Musa also served as a Member of Parliament for Kantora constituency prior to forming the GPP.
Speaking to The Point at the family residence in Banjul, Demba Camara, son of the late veteran politician, described his late dad as his direct mentor.
He stated that his late father was born in Mansajang Kunda in the Upper River Region in 1923, but moved to Banjul years later where he worked as a teacher in the 60s, before quitting to join politics.
The body of the late Assan Musa Camara was laid in state at the National Assembly Chambers in Banjul, where deputies paid their last respects to the departed soul.
Read Other Articles In Article (Archive)