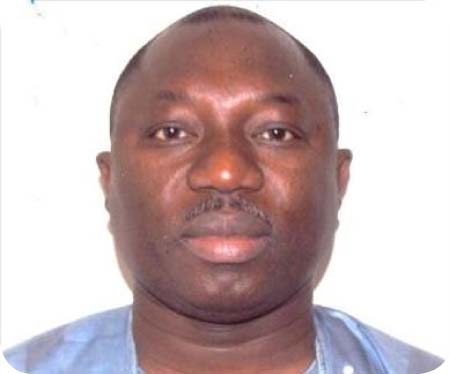 Former Cabinetminister Mambury Njie was yesterday arraigned and charged with neglect of duty, at the Banjul Magistrates' Court before senior Magistrate Lamin Mbaye.
The police accused Mambury Njie that some time in 2001, as permanent secretary number 1 at the Office of the President in Banjul, being the officer responsible for economic and energy Affairs, he willfully neglected his duties by failing to advise appropriately the Office of the President in the approving of the license of Carnegie Mineral, thereby committed an offence.
He denied the charge against him.
The prosecuting officer, Sergeant Badjie, told the court that the case was for mention, to enable the prosecution to call their witnesses.
He added that the prosecution was objecting to bail for the accused person, on the grounds that the accused person at one time held high office in the civil service, and if granted bail could interfere with the witnesses.
He also said the accused person was a public figure, and poses flight risk if the court grants him bail.
Defence counsel LS Camara told the court that the defence was applying for bail.
He added that the charge against his client is a bailable offence, as it is a misdemeanor.
Counsel also told the court that the accused person left the civil service some years ago, was still in the country, and added that if he wanted to abscond he would have gone since.
Counsel further said the matter had been under investigation for nearly a year, and since there was a substantial charge before the court, it means the investigation was over, and there was no holding charge on the basis of which one could say the police investigation was uncompleted.
About interfering with the witnesses, counsel said the accused person does not even know who the witnesses in the case are.
He submitted that bail was at the discretion of the court, and asked the court to rule in favour of the accused person in order for him to prepare his defence.
Delivering his ruling, the trial magistrate, granted the accused person bail of D100, 000 with one Gambian surety, who would depose to an affidavit of means.
The case was adjourned to 18 March 2014, for hearing.
Read Other Articles In Article (Archive)