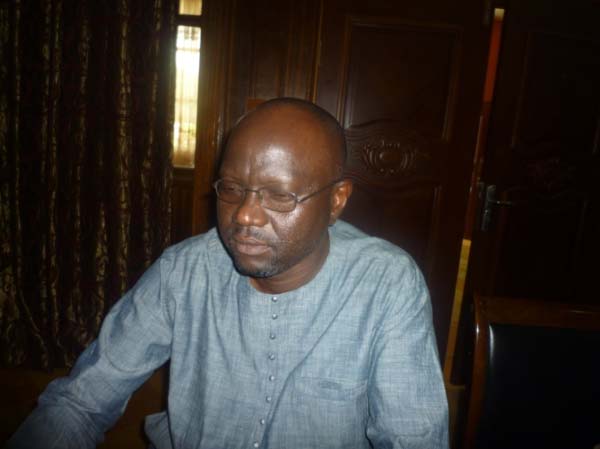 Sambou Nget, Director of Forestry, has emphasised the importance of forests to the development of any nation, as forest products serve as food for human beings and animals.
He said community forests also provide a source of income for the community, as forest products could be sold to generate income for them and bee-keeping also serves as a livelihood for the community.
Speaking during a visit to Madina Salaam village community forest, Mr Nget added that the forest provides food and shelter for mankind, as well as water for crops, on which human beings depend.
He said if there is no water and food man would not survive and even the animals, reptiles, and insects living in the forest would be affected, adding that there is a need to protect forests.
He thanked the people of Medina Salaam for their hard work and promised them that the forestry department would do their best to join hands with them to plant more trees in their community forest.
The Forestry department would continue to monitor to know the size of the forest, and to know how many people they would train in the village in terms of bee-keeping and other activities, he said.
He advised the people of Madina Salaam to keep up the good work they are doing, which is all geared towards national development, saying: "We need to develop the country by ourselves. We need to join hands together and work for the country for our own development because government cannot do all."
He also thanked the people of Medina Salaam for their participation in community forest development.
Lamin Bajo, senior forestry officer, also thanked the people for their effort towards national development.
Bee-keeping is all part of the forest and the forest is everything that they could not live without, he said, adding that bee-keeping is very important because bees produce honey and that honey could be used for so many things.
The Forestry department would join hands with the Village Development Community (VDC) to develop the strategy plan that would help them on how to go into forest activities, he said.
"Any association if you don't have strategies or plans, that association will never be develop," he said, adding that there is a need to develop strategies for them to have assistance.
He said the people of Medina Salaam could knock on their door anytime the need arises, for help from the Forestry department.
Read Other Articles In Article (Archive)