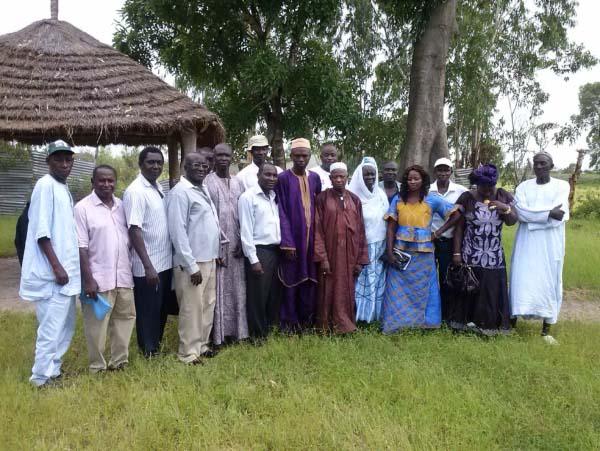 The Forest and Farm Facility unit of the Food and Agriculture Organization, UN FAO, recently concluded a two-day validation workshop on the priority needs of the producer groups, based on the outcomes of the baseline survey on forests and farm producers groups in The Gambia.
The forum held at Sanyang Nature Camp brought together participants from various farmer groups, such as the NERICA Rice Growers Association, Group Jubo, Poultry Farmers, Try Oyster Women Association, National Farmers Platform The Gambia, National Cotton Growers, Foni Cashew Farmers Association, and the Livestock Owners Association.
Speaking at the forum, the director of NACO, who doubles as the National Facilitator for FAO's Forest and Farm Facility project, Kanimang Camara, said the purpose of the meeting was to engage the producers groups based on the outcome of the survey on forests and farm groups in the country.
He added that one of the pillars of this new facility is to engage the producer groups to make them very strong in terms of the policy dialogue, so that farmers voices can be heard when it comes to policy review.
According to Mr Camara, the facility was aimed at supporting the farmers in providing opportunities for them, so that they can have viable markets that are sustainable based on the producers' product from their farms and from the forest areas.
"The outcome or result of this assessment workshop, at the end of the day, will develop a support strategy for the producer groups in The Gambia, that will be focused on the forest and farm facility project for the next five years for review through the FAO, which is the main donor behind the project," he said.
He added that one of the key results to emerge from the workshop was the issue of capacity building, and that they will build the capacity of the producer groups so that they can engage effectively.
Mr Camara further disclosed that they will engage transporters and exporters in the country, so that producers can realize a significant income from their farm product, especially in the cashew industry.
He seized the opportunity to advise the participants to extend the message or give feed-back from the two-day meeting to those farmers who could not attend the forum, and link it to the priority areas.
He further stated that after this validation exercise, they will go further to call on the farmers in the next few weeks to discuss with them about the strategy, before submitting the report to the FAO and other donors.
Meanwhile, the scope of Forest and Farm Facility project in The Gambia is to strengthen local producer groups, with the aimed of improving their livelihood, and to foster an integrated approach towards forest and landscape management, as well as to enhance cross-sectoral integration of the forestry sector.
Read Other Articles In Article (Archive)