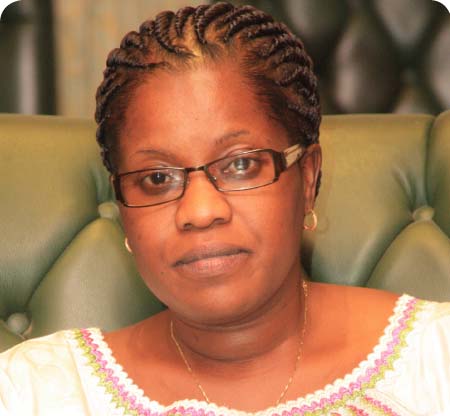 Members of the organizing committee led by the Minister of Tourism and Culture, Fatou Mass Jobe-Njie, recently convened a meeting in Juffureh, North Bank Region, to inform the people about the activities of the 11th International Roots Homecoming Festival.
The festival, slated for 9 through 17 May 2014, is organized every year to commemorate the enslavement of the Kunta Kinteh, and as Gambian tradition, the villagers were presented with cola nuts as a way of formally informing them of the team holding the festival in Juffureh.
Speaking at the meeting, Fatou Mass Jobe-Njie said this year's will be different from all the other Roots Homecoming Festivals because they have some resources to go around with to sell the roots festival.
The tourism minister informed the gathering that they have done a lot of promotion and marketing to the extent that they are hoping to receive over 200 participants.
"We have engaged in discussions as to what their actual needs are, and we have a very successful time in the village of Juffureh," she said.
She disclosed that they would bring the traditional boat race, which will be sponsored by the Gambia Ports Authority, as well as a symposium, as part of the activities.
"Each region in the country will give us a very unique masquerade; there will be no duplication of the masquerade. We also have the Harlem symphony, the drum symphony and the kora symphony doing some rehearsals and we will provide them with the materials," she added.
Hon. Jobe-Njie commended the President of The Gambia for the construction of new houses as preparations ahead of the forthcoming festival, adding that they would be expecting over 200 guests for the nine days.
Governor of North Bank Region, Lamin Queen Jammeh, said the gathering in Juffureh is meant to inform elders of Juffureh about the decision to hold the festival in the village.
He said the festival is held to remind people, particularly those abroad, about their roots and culture, while thanking President Jammeh for taking the lead in the promotion of culture.
Governor Jammeh said the people of North Bank were very delighted to welcome the minister and delegation, and to host the 11th roots homecoming festival. 
Read Other Articles In Article (Archive)