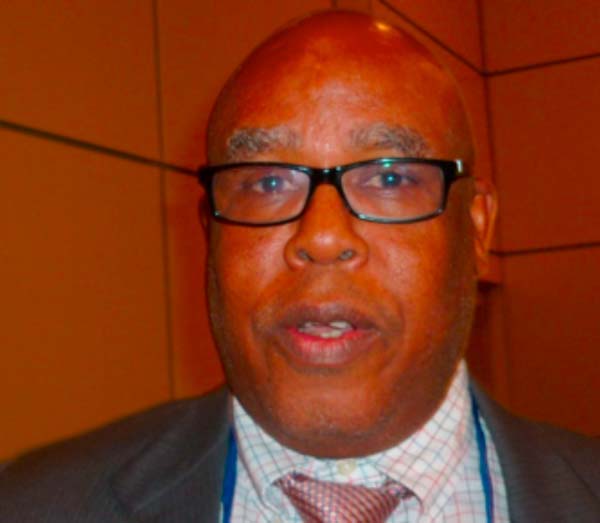 WAMZ trade experts have been tasked to thoroughly deliberate on the causes for the dwindling trade level within the Ecowas sub-region and among countries of theWest African Monetary Zone (WAMZ), as the seventh sub-regional meeting of trade experts of WAMZ member countries opened yesterday at the Kairaba Beach Hotel in Senegambia.
The meeting, organised by the West African Monetary Institute (WAMI), was hosted by the Gambia government through the Ministry of Trade, Regional Integration and Employment.
The meeting runs from 2 to 4 December 2015 on the theme: "Post Ebola: rebuilding capacity for trade and investment in the WAMZ."
Speaking at the opening ceremony, the Director General of WAMI, Abwaku Englama, said the trade reportprepared by WAMI for discussion by the experts showed that intra-ECOWAS trade was a mere 10 per cent whilst intra-WAMZ trade was a paltry 1 per cent in 2014.
Quoting the Trade Integration Report for 2014, the WAMI DG said: "The draft report shows that intra-ECOWAS trade is about 10.0 per cent and intra-WAMZ trade is even lower at about 1.0 per cent and both have declined in 2014, compared with 2013."
This situation, he noted, is attributable to a number of factors, which include the outbreak of the Ebola Viral Disease in the region, infrastructure deficiencies, non-tariff barriers to trade, among others.
The limited implementation of the trade-related protocols also constrained the capacity of the member states in harnessing the potential for deeper regional trade, he said, adding that this calls for greater policy implementation.
"These technical documents prepared by WAMI and its partners will form the basis of the deliberations of the meeting," DG Englama added, saying: "I enjoin you to consider these documents and make expert recommendations for the consideration of the Ministers."
The WAMI DG also said that from the last meeting held in Conakry, Guinea, in December 2013, he was pleased to report that the collaborative effort of WAMI and the World Bank in conducting trade and transport facilitation assessment in the WAMZ had been fruitful, as the assessment had been "successfully completed" to be launched during the meeting.
"I am happy to report that with the support of the African Capacity Building Foundation (ACBF), WAMI will construct a trade integration index for the WAMZ to assess effectiveness of trade-related policies being implemented by the member states, as well as monitoring trade integration in the zone in relation to the trade integration goals of the region."
Read Other Articles In Article (Archive)