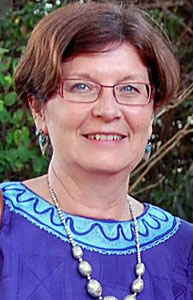 Madam Agnes Guillaud, Charge d'Affaires of the Delegation of the European Union to The Gambia has underscored in strong terms the European Union's opposition to the death penalty.
Madan Guillaud, who was speaking Wednesday at the EU Delegation residence in Fajara during an occasion to mark World and European Day against the death penalty, stressed that the European Union is at the forefront of international efforts to abolish the death penalty worldwide.
The event brought together diplomats from different EU member states, civil society organizations, students as well as journalists to debate on the EU policy against death penalty, among others.
"All European Union member states are strongly opposed to the death penalty in all circumstances. Abolition of the death penalty is a requirement for countries seeking EU membership," the EU representative told the gathering attended by law students from the University of The Gambia.
This, she added, is enshrined in protocols number 6 and 13 of the European Convention on Human Rights, which prohibit recourse to death penalty under any circumstances, both in peace time and in war time.
"We are working tirelessly, using all our available tools of diplomacy and cooperation assistance, towards achieving the goal of worldwide abolition. In 2011 alone, the EU allocated €7 million to civil society projects on this very issue," Madam Guillaud stated.
According to her, the worldwide trend towards abolition is positive, noting that as of December last year, 141 countries, more than two-thirds of countries in the world, were abolitionist in law or in practice.
"Those that have decided to abolish the death penalty by law for all crimes have increased significantly from 55 in 1993 to 97 in 2012," she added.
Noting that there is no room for complacency, Madam Guillaud said events that took place in The Gambia just over a month ago "demonstrate that we cannot afford to sit back, even in countries that have been abolitionist in practice for so many years, because circumstances and political decisions can always change."
"Only the legal abolition of the death penalty can prevent this cruel and inhuman punishment, which not only fails to provide deterrence to criminal behavior, according to the overwhelming consensus of empirical research conducted on this question, but which also represents an unacceptable denial of human dignity and integrity," she noted.
The European Union, she went on, is in good company on the issue of capital punishment, which has been opposed by many people over the past centuries and many organisations, such as the United Nations, the African Union as well as a number of regional organisations since the beginning of the 20th century.
Read Other Articles In Article (Archive)