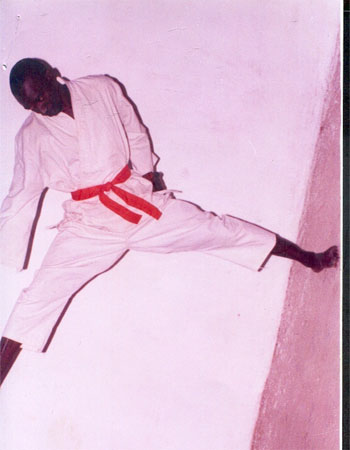 The Gambia Martial Arts and SelfDefenceAcademy was formed on May 6th 2008 by some international reputable Gambians most of whom were competing in Senegal.
Cognizant of the need to develop martial arts in the country, the academy since its establishment has been actively pursuing its goals in the country.
On Saturday 16th May 2009 at the Buffer Zone in Tallinding, the academy will be inaugurated and according to Yerro Njie Coordinator and founder, they will stage a grading exam and a training course on Taekwondo, Viet VO Dao and Karate as part of activities making the launch of the academy.
"We have invited some renowned Masters from Senegal along side 50 students to participate in the three day event."
"The masters are as well going to facilitate the first grading of belts of the academy on the 15th May 2009 and shall conduct the open training course for the academy's instructors a day after the inauguration," he pointed out. 
Read Other Articles In Article (Archive)