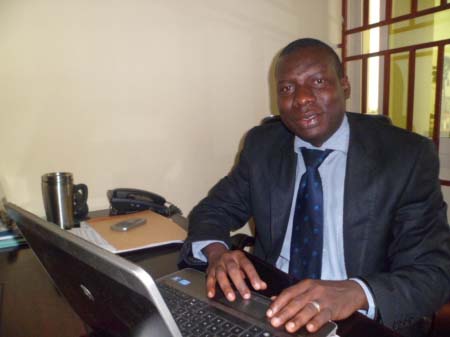 The business development manager of Enterprise Life Gambia has explained the rationale behind the rebranding of ELAC Life Assurance to Enterprise Life.
Lamin Jammeh was speaking in an interview with this reporter on Tuesday at the Enterprise Life head office on Kairaba Avenue.
"The rebranding for Enterprise Life is not a change of name but it is all part of the enterprise life corporate strategies," he said, adding that the Enterprise is a subsidiary to Enterprise Life in Ghana.
According to him, being a subsidiary, if the parent company is rebranding, it should cut across all other subsidiary enterprises.
Mr Jammeh stated that the rebranding is part of business strategies aimed at trying to build an image their stakeholders can appreciate.
Further explaining about the rebranding, Mr Jammeh said the move will only affect their logo. "We belong to a group of subsidiaries and this is a big group in the sense that we have six subsidiary groups including The Gambia managed by a holding company called the Enterprise Group,'' he stated.
Enterprise Life Gambia has so many targets as business for 2013 is over, he said, adding that the company has registered significant improvement over the years, especially in terms of awareness creation as far as insurance products are concerned and life insurance in particular.
He noted that since the inception of ELAC in 2012, they have registered more than eight thousand customers, which is a very significant improvement for Enterprise Life Gambia.
"When we started our business, we started with only four staff including our Chief Executive Officer being the country head," he explained.
"During the process, we recruited some young Gambians and today Enterprise Life is proud of having more than seventy sales representatives in the market."
Mr Jammeh also said Enterprise Life has a very young, dynamic and oriented sales force well trained in all aspects to deliver the goods, adding that the company has some targets that it is putting in place for the year 2014.
"As a new business, we will try to assess our business for 2014 to know our constraints, weaknesses, and see possible ways of improving the business,'' he said.
Read Other Articles In Article (Archive)