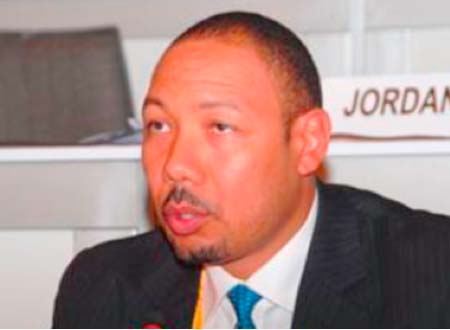 According to official sources, Edward Singhateh has been appointed Vice President of the ECOWAS Commission in Abuja, Nigeria.
It would be recalled that going by earlier news reports, Edward Singhateh fills the vice president position which became vacant at the ECOWAS Commission with the changing of the guard at the level of commissioners, which saw the recent departure of former ECOWAS Commission President Quedrago and others, and their replacement by various national nominees.
In line with the rotation system at ECOWAS, it is The Gambia's turn to nominate a person for the position of Vice President at the ECOWAS Commission, and to send his/her name to the chairman of ECOWAS, as announced at the ECOWAS summit which saw the re-election of President Macky Sall of Senegal as ECOWAS Chairman.
Mr Singhateh served in various ministries in President Yahya Jammeh's cabinet from 1994 to 2007.
He was Minister of Defence from 1994 to 1995 and was Vice Chairman and Minister of defence in the then Armed Forces Provisional Ruling Council from 1995 to 1997.
He also held the portfolios of minister of Information and Communication, minister of Works, minister of Trade, minister of Presidential Affairs and minister of Fisheries in the cabinet.
Singhateh left the cabinet in 2007, and subsequently studied law. He later served as magistrate, and private lawyer, before his appointment as Vice President of the ECOWAS Commission.
Read Other Articles In Article (Archive)