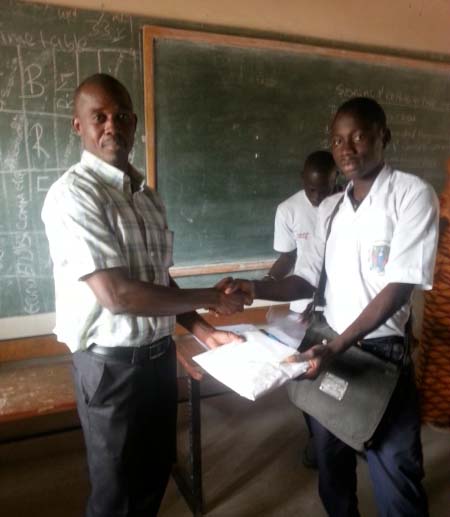 Banyaka Health Centre on Thursday organised a daylong sensitisation forum on sexual and reproductive health for teachers and students of St Francis Senior Secondary School in Kunkujang Mariama village.
Sponsored by Sant Just Solidari through Gloria Martinez, the event, which was centred on family planning and the proper use of contraceptives, was geared towards reducing maternal and infant morbidity and mortality within the catchment area of Banyaka Health Centre.
The programme, the third of its kind organised by the health centre, took the form of a field day where students were sensitised on issues centering on sexual and reproductive health.
Questions were later asked and students who answered correctly were awarded prizes. More than fifty students won prizes such as mathematical set boxes and books.
Officer-in-charge of Banyaka Health Centre Abdoulie K. Baldeh commended their partners, Sant Just solidari through Gloria Martinez, for their continued support.
He said that since the commencement of the project on awareness creation, the number of family planning clients had increased, which has led to the adoption of standardised and recommended birth control strategies.
Mr Baldeh said the people of the community were initially not taking family planning services seriously.
Banyaka Health Centre committee member and a teacher at St Francis Senior Secondary School, Musa K.A. Camara, thanked the health centre for the initiative, saying both teachers and students learnt a lot during the forum.
The principal of the school, Sang Marie Correa, also hailed the health centre for choosing his school for "such an important activity".
He said: "I have learnt a lot and I now believe that family planning is more than contraceptive methods or birth control strategies."
Read Other Articles In Article (Archive)