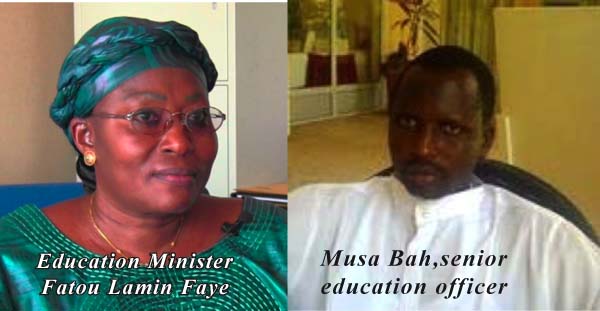 The Ministry of Basic and Secondary Education has upgraded Jarra Soma and Kiang Keneba Upper Basic schools to senior secondary schools with effect from the 2015/2016 academic year.
The two schools are expected to enrol students from wide range of feeder communities for their first year of senior school education.
Speaking to The Point on the development, Musa Bah, senior education officer (SEO) at the Regional Educational Directorate of Region 4, said the upgrading of the two schools is in line with the national education policy of shortening the distance to school for students.
He said the aim is to achieve a "suitable walking distance" to school as an option to transport service for the students.
The upgraded Soma Upper and Senior Secondary School will serve feeder schools like Missira Basic Cycle whose students, hitherto, had to travel 8km to the nearest senior secondary school in Mansakonko.
The distance between Missira and Soma is about 6km.
Also, the upgraded Keneba Upper and Senior Secondary School in Kiang West would serve students from Keneba Upper Basic whose catchment areas include the villages of Mandurr and Jail.  Senior school students from these villages, initially, had to travel 17km to Kiang Karantaba or 22km to NioroJattaba for schooling.
Similarly, Dasilame Lower Basic School in Jarra East and Jiffarong Lower Basic School have been upgraded to basic cycle schools with effect from the 2015/2016 academic year.
With a new basic cycle school at Dasilame, students from Nyawurulung village will now walk about 3km instead of 8km to JarraPakaliba.  Those from Barrow Kunda will now be walking about 4km instead of 5km to Pakaliba.
In the case of Kiang Jiffarong Basic Cycle School, students from Kulikunda will walk for about 3km instead of 12km to Nioro Jattaba or 10km to Keneba.
Read Other Articles In Article (Archive)