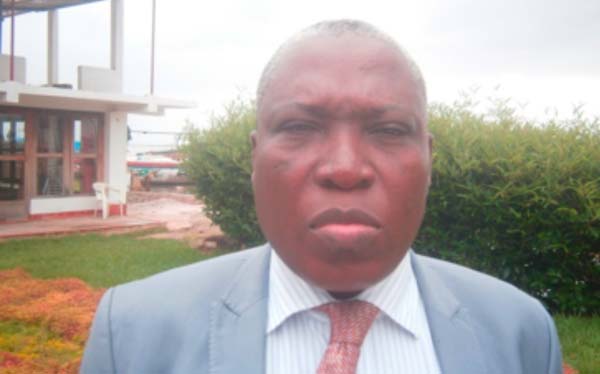 Salifou Tiemtore, Director of Customs at the ECOWAS Commission, has said the implementation of the ECOWAS protocol on free movement of goods and persons, signed by head of states in the region, calls for more commitment from all actors in the sub-region.
He said ECOWAS alone does not have all the requisite apparatus, especially the staff, to implement all the activities in the sub-region.
Mr Tiemtore made the call in an interview with this reporter on Thursday during the sub-regional meeting held in Ziguinchor.
He said the importance of the sub-regional trade and regional integration meeting organised by ENDA could not be over-emphasised, adding that ECOWAS is encouraging civil society organizations and NGOS to take the lead in the sub-regional integration.
"This regional integration forum was a very good initiative, and it is something that ECOWAS has to encourage in our sub-region," he said.
"ECOWAS alone cannot do everything. We don't have the staff in number to cover all the activities in the sub region."
Mr Tiemtore said ECOWAS welcomes the idea initiated by ENDA to organize such a forum for the private sector, civil society and the media to discuss pertinent issues relating to the ECOWAS protocol signed by heads of state.
The forum was held to discuss the free movement of people and goods in the region, a move ECOWAS is ready to support, he stated.
He said ECOWAS is moving to set up a customs union regarding the adoption of the ECOWAS Common External Tariff.
They have some challenges in the region regarding the free movement of people and goods, which is necessary to be discussed, he said.
He called on member countries to be more committed, to ensure the implementation stage is carried out successfully.
He said civil society could be the watchdog of governments, and find ways on how they could put pressure on the administration so that people could implement the regulation adopted by the heads of state.
"Civil society is in a good position to organize themselves and put in place activities for the implementation," he said.
He added that there are many opportunities for the civil society to tap from ECOWAS for more activities, and that at the ECOWAS customs directorate there is a window, which could at least support the civil society and NGOs to have a comprehensive programme to improve on the implementation of the protocol.
Read Other Articles In Article (Archive)