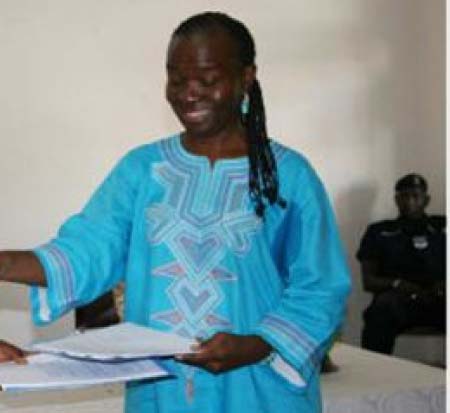 The United Nations World Food Programme (WFP) has welcomed a contribution of €400, 000 (US$520, 000) from the European Commission's Humanitarian Aid and Civil Protection Department (ECHO) to help implement a cash transfer programme in the Central River Region of The Gambia.
Cash vouchers provide money to people who are struggling to provide food for their families. The vouchers help tackle hunger in places where food is available in the markets, but poor people cannot afford to buy it.
The funds will enable families to buy food in the Central River Region where 27 percent of households suffer moderate to severe food insecurity, compared to a national average of 18 percent.
The region registered the highest level of malnutrition in the country, with 16 percent wasting (sudden weight loss) and 34 percent stunting (growth failure in a child over time).
"WFP is thankful to ECHO for giving poor families the opportunity to choose foods which are most appropriate to their needs, especially during the peak of the lean season, when food is scarce," said Vitoria Ginja, Country Director of WFP Gambia.
The cash transfer programme is part of a continuing relief operation for the treatment and prevention of acute malnutrition among children under five, and pregnant and nursing women in selected regions.
It also supports institutional strengthening of the government through the National Disaster Management Agency in national disaster risk reduction.
WFP plans to assist 109,800 people across the country, in partnership with Gambia's National Disaster Management Agency and local governments.
WFP is the world's largest humanitarian agency fighting hunger worldwide, delivering food in emergencies and working with communities to build resilience.
In 2013, WFP assisted more than 80 million people in 75 countries.
Read Other Articles In Article (Archive)