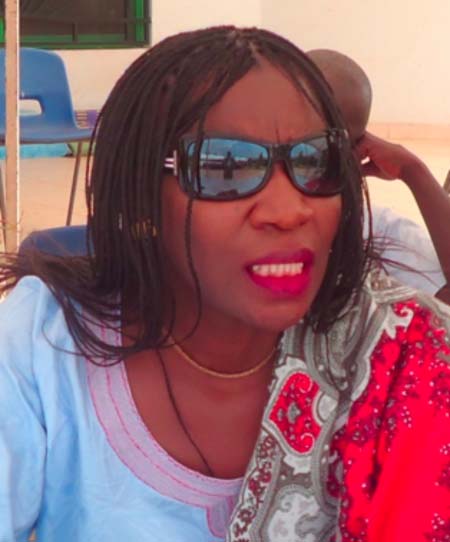 The executive director of the National Environment Agency (NEA), Ndey Bakurin, has called on all institutions, especially factories, to ensure fire explosions and the release of harmful substances into the environment or the work area is prevented.
She was speaking recently at a sensitization forum organised by the NEA for stakeholders, with the aim of averting or minimizing the occurrence of factory accidents.
Action must be taken to reduce companies' environmental impact under normal operating conditions like reducing the company's carbon footprint and preventing workers from developing work-related diseases, she said.
Mrs Bakurin encouraged factory owners to develop such systems, and to get clearance according to the laws for environmental protection.
Although there real costs associated with undertaking such activities, these actions, systems and investments could help to avert the risk of irreversible and catastrophic environmental pollution, she added.
The NEA executive director also said the sustainable management of the environment and natural resources, and the well-being of the population continues to be high priorities for the Gambia government.  
While the government is taking the lead, the role of other stakeholders which include the private sector and civil society are just as important to ensure success in achieving environmentally-sound management and sustainable development, Bakurin went on.
"The need could not be more urgent and the time could not be more opportune, with our enhanced understanding on the challenges we face to act now to safeguard our own survival and that of future generations."
She said environmental health and safety (EHS) are entities that should be found within companies or factories that consider environmental protection, occupational health and safety at work as important as providing quality products and services, and which therefore have employees responsible for these issues.
She added that management of EHS has two general objectives: the prevention of incidents or accidents that might result from abnormal operating conditions, on the one hand, and the reduction of adverse effects that result from normal operating conditions, on the other hand.
The national factories board was mandated, among others, to approve the licence and provide guidelines for operations in an effort to minimizing factory accidents and promote all the time the safety of workers.
It is also mandated to share knowledge, monitor and give advice to promote occupational and health safety of the factory, workers and the surrounding environment.
In the absence of effective regulation, industrial processes could have a devastating impact on both the environment and human health, and it is, therefore, imperative to take stock of these experiences and put in place proactive strategies to avert such mishaps, Bakurin further stated.
Read Other Articles In Article (Archive)