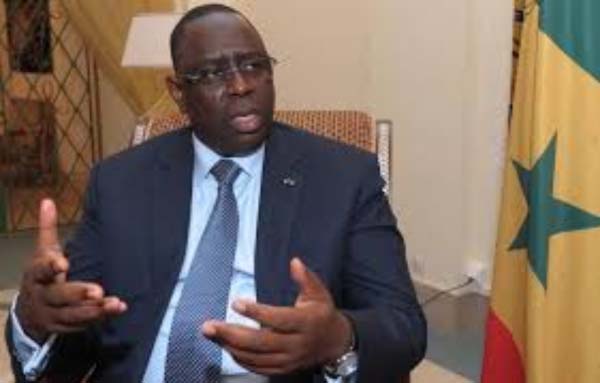 Senegalese President Macky Sall has denounced the behavior of the young Guinean who brought the Ebola virus into Senegal.
Speaking during the ceremony of raising the flag in Dakar on Monday morning, Sall declared: "If it wasn't for his state of health, he must be prosecuted by the courts of our country, because our borders have been closed. So this young man had violated our laws."
This came after the first case of Ebola was reported last Friday in Senegal by the Ministry of Health in Dakar.
A young Guinean man reportedly infected with the Ebola virus is presently in quarantine at the Fann hospital in Dakar, where he received treatment. According to press reports, the Guinean's health condition is improving.
Meanwhile, President Macky Sall has invited the media in his country to be more professional in their reporting on the Ebola virus disease outbreak.
In a related development, the health authorities in Dakar on Sunday sprayed the house where the Guinean stayed, and all people living in that compound at Parcelles Assainies have been taken to Fann Hospital for a medical check-up.
The Senegalese authorities have announced the mobilization of all relevant services to prevent new cases in the country.
Macky Sall on Monday in Dakar appealed for solidarity and national cohesion to overcome this disease. He said the relevant government services have been mobilized, and they are putting the focus on prevention and surveillance, as well as on strengthening of the national response capacity.
Sall also cited reinforcement of communication and education on cleanliness – through sports and television, daily interactive programming and advertising campaigns – as well as hygienic practices such as washing of hands with soap, which is considered one way to guard against catching the disease.
President Macky Sall paid tribute to the population for keeping calm, and expressed support and solidarity with countries whose populations are affected by the Ebola virus disease outbreak.
Read Other Articles In Article (Archive)