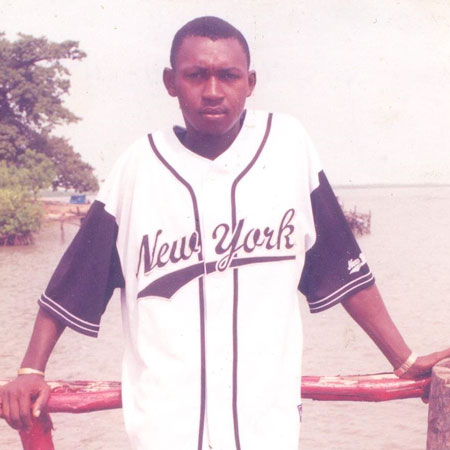 More than 300 Africans including women and children are feared to have drowned after their boats capsized off Libya during a new upsurge of illegal migration to Europe on Sunday 29th March 2009.
Up to three boats were reported to have sunk off the Libyan coast. It is believed that more than 300 people were lost at sea.
One of the boats was carrying 365 people although it was only supposed to hold 75, Libyan officials said. It was one of four migrant ships, which sailed from Libya between Saturday and Sunday, apparently heading for Italy.
Among those missing were people from Somalia, Nigeria, Eritrea, and Kurdish areas of Syria, Algeria, Morocco, the Palestinian territories and Tunisia.
There are an estimated 1-1.5 million African irregular migrants in Libya, drawn by the need for unskilled labour, according to IOM. It is both a transit and a destination country for migrants.
Most come from West Africa, including Mali, Burkina Faso, Ghana, Niger, Nigeria and Ivory Coast, or from the Horn of Africa countries led by Somalia and Ethiopia.
The issue of Gambian youths trying to reach Europecome rain or shine, embarking on unsafe, mostly sea, voyages has in recent times been an all too source of worry, and all attempts to curb their exploitation have come to nought, as many continue to embark on this vulnerable expedition.
The family members of the 27 Gambian youths across the five regions of The Gambia are observing a one week mourning for their beloved ones who were confirmed dead by their relatives while some people even put the number to higher than that. This reporter, who went round to some family members of the deceased within the Kombos over the weekend, met both the sympathisers and some family members in tears.
One Demba Bojang of Sanyang village, a father to three deceased, described his late three sons as hardworking and diligent men, adding that they had spent two months in Libya before this tragic incident.
Njundu Conteh of Bundung who also lost his younger brother said his brother's departure left his family stunned and bewildered maintaining that it has created a void that is still hard to fill. Kalilu Trawally of Bundung who lost his two sons described the incident as a natural phenomenon, which cannot be stopped by anybody. Tumani Dahaba of Sinchu Baliya who lost his elder brother, a former teacher at one of the private schools in Manjai Kunda, said he did communicate to his brother for five months before leaving for Libya with the hope of going to Europe.
The following were the victims confirmed dead: Saikou Sawaneh Garawol, Bubacarr Jabbie Sutukonding, Njundu Fofana Taibatu, Dembo Jagana Bakadaji, Muhammed Singhateh Gambisara in Upper River Region, Ebrima Jaiteh Kuntaur Jagaba in Central River Region, Jere Conteh of Kachang in North Bank Region, Omar Darboe of Sankandi in Lower River Region, Bafoday Jaiteh and Bakary Jaiteh of Bintang, Lamin Conteh, Sanusi Sillah, Abdoulie Kanyi and Alagie Jaiteh of Brikama, Fabakary Jawara, Ousman Bojang, Ensa Bojang Lamin Manneh, Sulayman Conteh, Ebrima Sanyang of Sanyang, Ebrima Saidy of Madina Salaam, Solo Dahaba of Sinchu Baliya, Gibril Jawara of Yundum, Lamin Dahaba and Ebrima Dahaba of Farato, Kalifa Camara of Jambangjelly, in Western Region and Ansuman Bajo of Ebo Town.
Read Other Articles In Article (Archive)