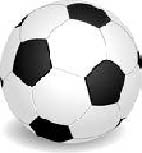 The final of the Dynamic Sarahuleh Association for Changes and Development, which could not hold last weekend due to violence among the fans, has been  re-scheduled for Friday 27 May 2011 at the Serrekunda East Mini-stadium.
Demba Kunda Kurumba and Aloungari FC will clash in the final.
Confirming this development to reporters on Wednesday, the vice-chairman of the organising committee, Buba Drammeh, said they have finally taken a decision to play the final on 27 May after its failure to take place on the initial date.
"We want to apologise to the fans and officials that came to watch the final for what happened on Sunday and I am urging everyone coming to watch the re-scheduled final to be disciplined so that what happened will not repeat itself. "
He also called on the two coaches to advise their fans to be disciplined during the game, noting that they as organisers would do their level best to ensure everyone coming to watch the game is protected because they have written to the Inspector General of Police (IGP) to provide them with security officials during the final.
He said the prices for the tickets this time around will be reduced from D50 to D25 for VIP, D25 to D15 for covered pavilion and D15 to D10 for uncovered pavilion, to compensate for the replay.
They could have made it free for everyone, he said, but during the fight in the last encounter a lot of chairs were damaged, which they had to replace at huge cost, hence the decision to maintain reasonable gate takings.
Kebba Jaiteh, an elder on the organising committee, cautioned all and sundry to ensure what happened the last Sunday match does not repeat itself.
While thanking all those supporting the organising committee in one way or the other, Jaiteh called on fans to come out in large numbers to support their teams.
Read Other Articles In Article (Archive)