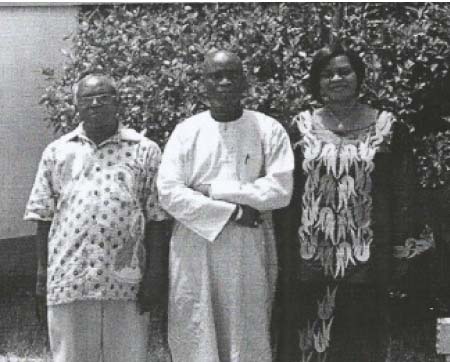 The joint session of the Public Accounts Committee and Public Enterprises committees PAC/ PEC of the National Assembly Thursday thanked the National Council for Civic Education (NCCE) for its report, and encouraged the council to improve on its reports, while adopting the NCCE annual and financial report for 2013.
According to the report, the NCCE was established by Act of 1998 by the second Republican Constitution.
The Act mandates the NCCE to create and sustain awareness of constitutional democracy for the achievement of political, economic and social stability through civic education.
Underlining the legal mandate as a framework for its activities the following goals were set: To cultivate an environment of democratic continuity in The Gambia that would enable all citizens irrespective of creed, gender, age, or political affiliation, to participate fully in the governance of the country;
It was also to raise the political and civic consciousness of all citizens to assume political and civic responsibilities and duties, and to bring about change in attitude that would emphasise the spirit of self-reliance and self-sufficiency.
The government would enhance public awareness and concern for national development issues, as rural communities, women and youths in particularly, would be targeted to sensitise them on the need to define their own duties by actively participating in national decision-making processes, including civic and political leadership.
The independence of the NCCE has been entrenched in the constitution which states under Section 199, that in the exercise of its functions, the council shall be apolitical and serve as may be provided by an Act of the National Assembly, shall not be subject to the direction or control of any other person or authority.
The council would also like to decentralize and be present in all the regions of The Gambia.
Read Other Articles In Article (Archive)