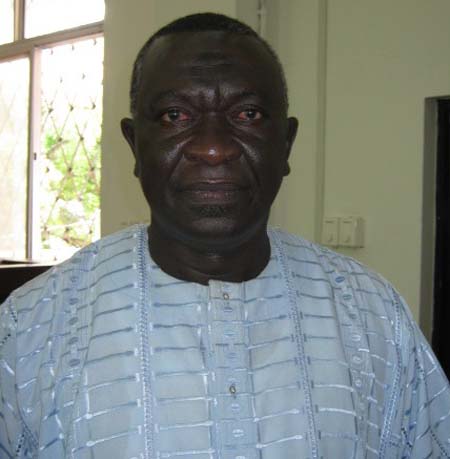 The high court in Banjul yesterday convicted and sentenced Abdoulie Sonko, alleged to be one of the Farafenni army camp attackers, to death on murder and treason charges.
Justice Emmanuel Amadi in delivering his judgment pointed out that the convicted person was arrainged at the high court in Banjul on 26 January 2004, where he was charged with nine criminal counts, which included three counts of treason and six counts of murder.
He said the accused person pleaded not guilty to the charges preferred against him, adding that the prosecution called six witnesses in support of their case, while Sonko testified on his own behalf, without calling any witness.
Justice Amadi, in his judgment stated, among other things, that he perused the exhibits, adding that exhibit A corroborated the evidence of Ballo Kanteh and as a result the prosecution had proven his case beyond all reasonable doubt that the convicted person and his co-accused conspired to overthrow the government by unlawful means by attacking Farafenni army camp, on 8 November 1996, which led to the death of six military officers.
The judge said he also believed that the convicted person was among those who escaped from the attack, and he was the one at large.
He added that the convicted person was a member of Sofa Association, whose goal was to overthrow the government of The Gambia by attacking Farafenni army camp. 
He consequently found the convicted person guilty as charged, and convicted and sentenced him to life on count 1 and 3, while on counts 4 to 9, he was sentenced to death.
It would be recall that the convicted person, Abdoulie Sonko, was charged by state prosecutors in 2003, and subsequently arraigned at the Banjul Magistrates' Court.
The case was later transferred to the high court, where the accused faced three counts of treason and six counts of murder. 
He was said to have murdered Corporal Essa Keita, Private Ebrima Manneh, Staff Sergeant Lamin Badjie, Private Bakary Keita and Private Ebrima Bayo, along with Ballo Kanteh and others, during an armed attack on the Farrafenni military camp, sometime in November 1996.
Read Other Articles In Article (Archive)