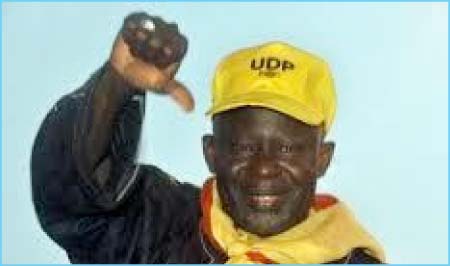 Ousainou Darboe, the secretary general and leader of the United Democratic Party (UDP) has urged Gambians to reject the Constitutional Review Commission's (CRC) proposal of a minister appointing village alkalolu.

"I am reading the CRC Draft Constitution but I haven't finished reading it yet. However, there is something that I came across on it. Our culture, tradition and values should be left in the hands of the people and they should be strengthened. I think the CRC is about to lead the way or did already. How can a minister pick someone and appoint the individual as an alkalo?" Darboe argued, describing it as 'belittling.' 'Let's not accept that," he urged.
Darboe was speaking at a political rally over the weekend in Badibou Salikenne. The UDP, he said, will be victorious in the upcoming presidential election during the first round of votes, saying that the party can do it and they must do it.
The issues of alkaloship should be entirely left in the hands of the villagers, adding that democratisation has a limit. "You can't extend the franchise of democracy in order to battle down our traditional values.'
"This is 'unacceptable' and I urge you [Gambians] to reject that proposal. However, we could accept some of the things that are in the Draft Constitution," Mr. Darboe acknowledged.
"If members of CRC come to you for their second phrase of consultation, it's important for you people to inform them that you want to maintain your cultures and traditions the way they existed before."
The issue of alkaloship, he further argued, should return to the villages' founders, saying that's how it is supposed to be. "If you see there were so many problems in our country before; it is about people being appointed as alkalolu and they are or were supposed not to be. Therefore, let's not accept that."
"As I told you, the people of Badibou have spoken and we will not come here for campaign. What will bring us to Badibou again is about the old Badibou rally but we're not coming here for campaign because the work is already finished."
"I told you during our rally in Kunkujang that even me (Ousainou Darboe), if I want to do otherwise, UDP will throw me out. What is happening today is that those that have been removed have regretted their actions."
Read Other Articles In Article (Archive)