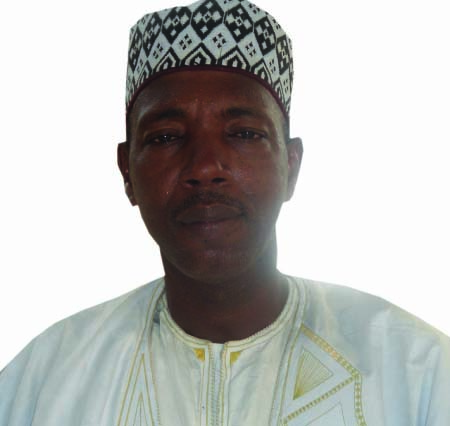 Hamat Bah, leader of the National Reconciliation Party (NRP), has called on all Gambians, especially those who have attained voting age, to try and get their voter's card so that come the 2016 presidential election "the country would change the system of government", and bring in a new government that would "remove the country from hardship".
The NRP leader was speaking to journalists recently at a press conference held at the NRP Political Bureau at Westfield.
"I thank both men and women of the country because they are committed to their country, and I have no doubt that come 2016 general election they would demonstrate very openly to go for a change," he said.
"It was rather unfortunate that 2015 also witnessed the departure of thousands of our youths through the "back way" who are the future of the country," he said.
Bah added that those youths who went through the "back way" were forced by conditions, because they want to earn something to maintain their families and build up families, and indeed support their parents.
So they felt the only way to do that is to go through the back-way, he added.
He said many Gambian youths have died in the sea while going through the "back way" to Europe looking for greener pastures, and "those who don't die are put in prisons in those countries".
"All this happened because of the hardship in the country.
"We feel sad and sorry for those who died, and we pray for those who have gone and are kept in camps in the form of prisons. In whatever condition they are, may God help them to achieve their objectives," the NRP leader said.
"We believe that 2016 will be a more challenging year as on January 14 we are starting the supplementary voter registration, and December 1 will be the presidential election."
The other conditions that political parties have to fulfill by the end of March 2016 requires a lot of material resources, Bah continued.
"This resource is hard to get in a country like The Gambia where people even find it difficult to have something to eat much more to contribute to a political party's programmes."
Gambians "are ready and willing" to take up that challenge, the NRP leader said, whilst expressing his strong belief that, come 1 December 2016, "Gambians are ready for a change".
Read Other Articles In Article (Archive)