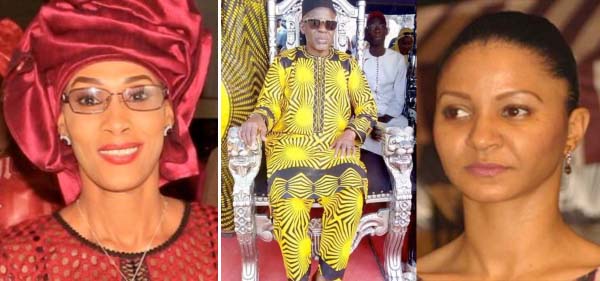 Ousainou Darboe, the leader of the United Democratic Party has claimed that the Fatoumatta Bah Foundation (FABB) is a replica of Zeinab Jammeh's foundation.

Addressing a mass political rally in Bakau over the weekend, Darboe maintained that there's no system change in the country for the fact that the FABB Foundation is operating exactly as that of Zeinab Jammeh's foundation.
"The constitution doesn't recognise any official role for a first lady," he added.
A UDP-led government, he said, will not have any office for a first lady. "Last week, we saw the first lady receiving 50 tons of dates which she distributed to the regional governors and chairpersons who should in turn distribute them to people across the country."
He maintained that first lady didn't have any official function in the country apart from being the President's wife. "What makes it worst is the fact that many are claiming that it's the FABB foundation that is giving out the dates, and these dates is being brought for the government and should be distributed to Gambians."
He went on to thank Gambians in the Diaspora for their unflinching support to the United Democratic Party (UDP), adding that whoever wants to help the needy or any hospital should go direct to the beneficiaries and support them but not through a foundation.
"Instead of the government implementing the objectives of the 2016 coalition, it's only focus on party politics, and that the regime has changed but there is no system change."
Darboe indicated that a UDP-led government will compensate individuals whose lands are confiscated, because he believes that everyone should be equal before the law.
A report from the World Bank, he went on, indicated that it is hard to do business in the country, saying the report has shown that The Gambia stands at 155 above only four countries, something he described as "a sign of failure for the country."
He stated that people's lands are taken without any compensation, something he said, should not have happened.
He promised that a UDP-led government will improve teacher's condition; hence things will not happen the way it is today, observing that building many universities in the country doesn't improve 'our education'.
He disclosed that the Minister of Higher Education, Research, Science and Technology has revealed that there're plans to transform GTTI into a University of Science and Technology.
"We should ask ourselves whether it is now the time to do that? We couldn't even regulate our only university because every time lecturers are going on strikes because they are not paid on time and the condition of service is not improved".
Read Other Articles In Article (Archive)